Skyview's aim is to produce 2 top quality foals every second year.


April 2017
Skyview Stud is absolutely delighted to announce our two foals due in Spring 2017.


Foal #1
Due 5 December 2017 - 50% chance of palomino, 50% chance of buckskin

Goldmine Latte-HSH (our National and State Champion Heritage Australian Stock Horse, ANSA and Dilute) to Gwaihir Aubusson (Anglo Arabian (25% Arabian), and Special Merit full Stud Book Australian Stock Horse)

Gwaihir Aubusson (b.1992) is a standout stallion in all respects. Known for his beautiful temperament, athleticism and correct conformation. He throws well conformed and talented offspring that excel in many disciplines. He stands at 16.2hh and throws height, as his dam was 17hh.

From a showing career perspective, Aubusson was the:
East Coast Champion Anglo Colt Led and Ridden
Australian National Champion Anglo Stallion Led and Ridden
Australian Champion Led and Ridden Derivative Stallion
Sydney Royal Champion Ridden Arabian Derivative
He also placed many times in dressage, eventing and show jumping.

Aubusson is also a proven performance sire, with progeny excelling in a wide variety of disciplines, including:
Showing- Aurigan de Gwaihir (Syd Royal Champ) Gazelle de Gwaihir (Darwin Royal Res Champ)
Eventing- Ari de Gwaihir (4*), Tarrenlea Eloise (3*), Aurelia de Gwaihir (2*)
Showjumping- Mt Robinsons Gwaihir (Grand Prix), Mt Robinsons Choice
Dressage- Hail

We have been waiting many years with frozen semen "on ice" for this mating, are very much looking forward to seeing this foal in December 2017.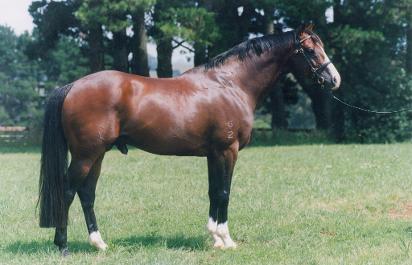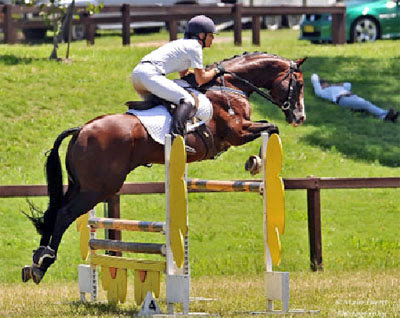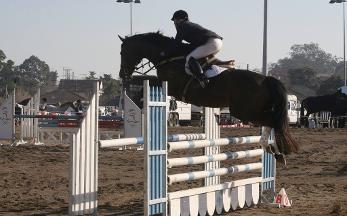 Foal #2
Due mid-late October 2017

A full sibling to Skyview Sovereign - 100% guarantee palomino

Belcam Allure (our Elite ACE graded Warmblood young mare) and Goldmine Mirage-HSH, produced Skyview Sovereign, a beautiful palomino warmblood x Australian Stock Horse colt, to mature around 16.3h.

This has been a long awaited foal, and is the exact mating Allure was purchased to produce as a 7 month old filly, back in 2010.

We're aiming for beautiful temperament, correct conformation and classy enough to be able to show successfully, and well suited to dressage or showjumping with it's dam's beautiful lift and suspension in movement (double x Argentinus / Souvenir xx).

The foal will be registered with Dilutes Australia as palomino and ancillary, able to be registered with ACE in their performance stud book, and as a 1st cross Australian Stock Horse (if a filly or gelded).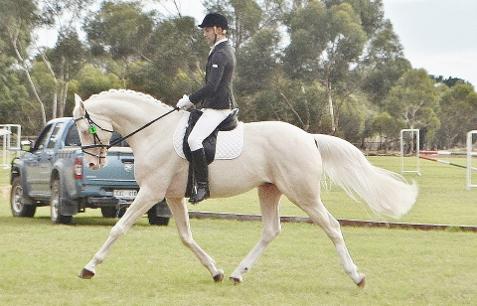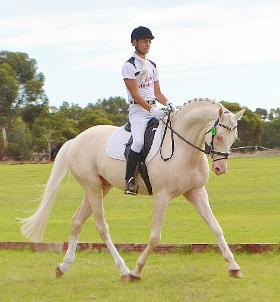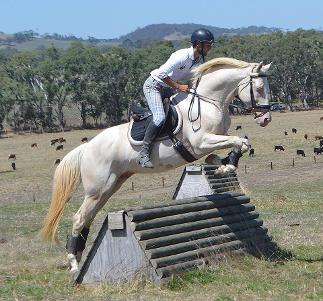 We're very much looking forward to our 2017 babies.


Foals bred to date:
Spring 2016 - competition year


Spring 2015 - a burnt buckskin heritage Australian Stock Horse filly, Skyview Champagne Grace - HSH (retained) and a gorgeous golden palomino Warmblood x Australian Stock Horse colt, Skyview Sovereign (sold to QLD)


Spring 2014 - competition year


Spring 2013 - a beautiful palomino Warmblood x Australian Stock Horse colt
(Skyview Premier d'Or) - retained as a future competition horse & example of our breeding. Broken in April-May 2017.


Spring 2012 - 3 fillies - 2 buckskin fillies (Skyview Eternity-HSH - retained), (Skyview Reflections - sold) and 1 brown Australian Stock Horse filly (Skyview Silver Moon - sold)

Spring 2011 - competition year


Spring 2010 - 1 chestnut Australian Stock Horse filly (Skyview Champagne Rose-HSH - retained)

Spring 2010 was our first breeding year.