Reference Sire - Goldmine Ashanti Gold-HSH
Reference Sires contains a selection of the stallions that are included in our mares and progeny's pedigree.

Bloodlines and stallions are chosen with the greatest of care, and matched to each mare with conformation, movement and temperament in mind, to compliment each other well.

We hope you enjoy seeing and having some more information on the horses we have selected.


*************************************************************************
Goldmine Ashanti Gold-HSH
(retired from stud duties)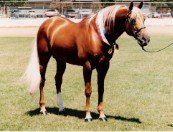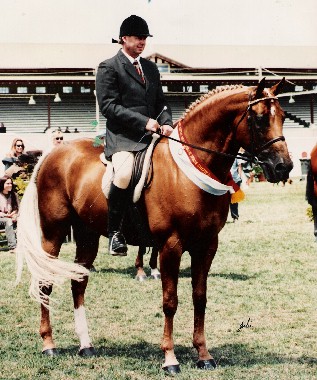 Goldmine Ashanti Gold's achievements:

APHA National Show Victoria and NSW-multi supreme led and ridden exhibit.

APHA - Horse of the Year

ASH - Victorian led Stallion of the Year

Melbourne Royal and Adelaide Royal-Multi supreme led and ridden palomino exhibit.

Melbourne Royal-Multi champion open ridden stallion.

Melbourne and Adelaide Royals-champion thoroughbred stallion.

Life time achievement award and diamond award obtained in two years.

To date, the most successful son of Claredale Champagne Charlie.

Sire of multi National and Royal Champions