Marine Spirit - ASB TB (deceased - 20/09/1994 - 14/02/2013)

Voodoo Rhythm x
Marine Princess
16h Bay ASB Thoroughbred Mare
registered ASB # 578672
Date of Birth: 20 September 1994
Deceased: 14 February 2013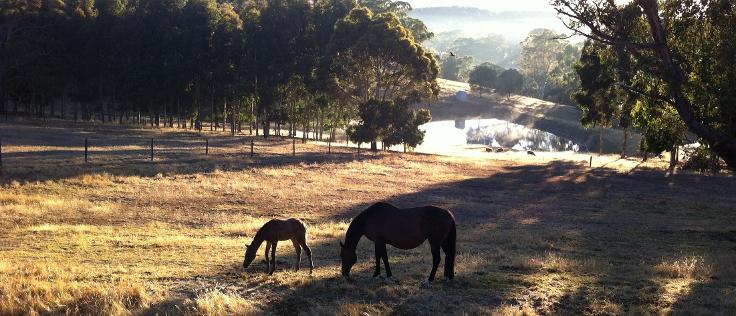 Sweet Spirit passed away from severe colic on Valentine's Day (14th February) 2013, leaving us with her beautiful filly, Skyview Reflections (Georgia) at 10 weeks of age. She passed away in our arms - with thanks to Windarra Park Vet Clinic who were on the property almost immediately to relieve her pain.

By some miracle, 10 days later little Georgia was adopted by our Blush (Goldmine Champagne Blush-HSH) as "twin sister" to Blush's real foal, Tilly (Skyview Eternity-HSH), born 3 days before Georgia and raised together.


Dear Spirit, we were blessed to have you. We will never forget you. Fly free, and without pain, sweet girl.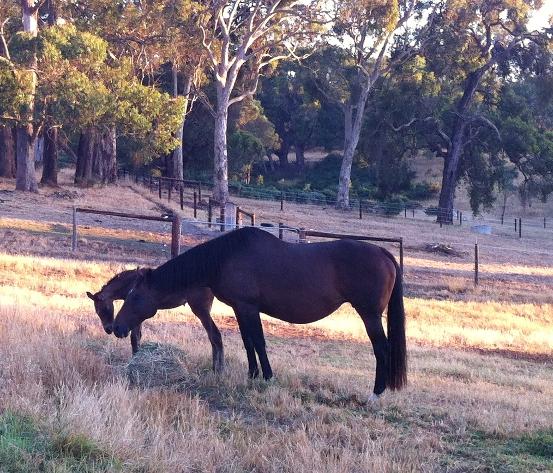 **********************************************
Spirit is a beautiful Stud Book Thoroughbred mare with great conformation, good bone, wonderful nature and a successful race track record, having won A$96,880. Successful quiet racing mares show their great heart and pardon the pun, "spirit".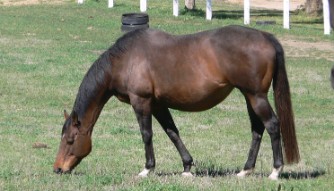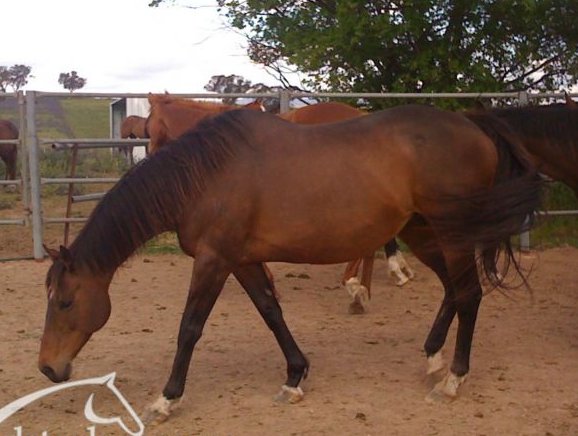 Spirit is an attractive mare with 4 white socks and a white star, and has been purchased after an Australia-wide search for a quality Thoroughbred to keep height, bone and conformation in our ASH lines, and if Spirit produces a filly, to provide a dilute outcross to our Champagne Charlie lines.

January 2012
Spirit has been confirmed 28 days in foal to Glacial Gold (see Reference Sires page), to produce a 100% buckskin foal.

This foal will carry five Registrations, including second cross Australian Stock Horse (when crossed back to an ASH stallion, progeny will be Full Stud Book ASH), Dilutes Australia Buckskin, Dilutes Australia Ancillary, SA Buckskin Association, AND can be registered in the Australian Stud Book as a ASB Thoroughbred and is able to be raced if desired (providing TB stud fees and ASB returns are completed).

Spirit will be travelling down from NSW in mid-March 2012. Her foaling date is 27/11/2012.