Sold
(1 page per horse in the drop down menu)
Geejay Nutmeg - HSH (Cookie) sold 2014

DOB 11/09/08, silver black (taffy) ASHS mare, by Baree Gunman-HSH out of Nuniong Peppa-HSH.

Stud book registered and fully eligible to show and compete ASHS and Dilutes Aus
tralia.
Our beautiful Cookie-girl has been repurchased by Kylie Rowe of Devilscreek Coloured Performance Horses. Kylie desperately missed her, and is focused on breeding Australian Stock Horses that are Heritage Listed, have excellent bloodlines, and may have the bonus of silver colour.



Genetically tested aa EE nZ, homozygous black, and will never produce a chestnut foal.
Estimated height 15.2h. Likely the tallest black silver mare in Australia.

Nicknamed Cookie as her colouring and sweet nature reminds us of an Oreo biscuit.

Royally bred Australian Stock Horse including Panzer-WH, Cecil Bruce–IS HSH, Black Radiant-FS HSH, Peter-FS HSH, Nabinabah Gunner-IS HSH, Abbey-FS HSH, Rivoli Ray-IS HSH.

Cookie has multiple full siblings (Geejay Showgun, Geejay Spice) and half siblings (Geejay Bazil - out of the same dam) that have won at Royal Show level. Cookie is unshown to date, and therefore eligible as a Newcomer / 1st season horse.

Cookie turns 5yo in September 2013, has beautiful movement, a lovely temperament, and an amazing trot. Very sure-footed and has been known and seen to jump logs in the paddock going downhill by herself. Very willing to do anything asked of her, affectionate and wants to be "part of a team" with her human person.

Broken in as a 3yo and put in foal by her previous owner, Cookie has proven to be an excellent mother, and has just weaned a stunning (sold) filly foal in late May 2013 at 5 1/2 months of age (photos attached).

Ready to go back under saddle or breed this coming spring. Extensively handled, led, rugged, trimmed every 7 weeks, vaccinated, wormed.

Perfect ASHS mare to produce well-bred Stud Book Australian Stock Horse progeny with and without silver colour.

Perfect mare to breed tall Warmblood x ASHS performance dilutes.

Will produce black and silver progeny (to all stallions), and potentially homozygous silver progeny to a silver stallion.

Pedigree can be found here http://www.allbreedpedigree.com/geejay+nutmeg.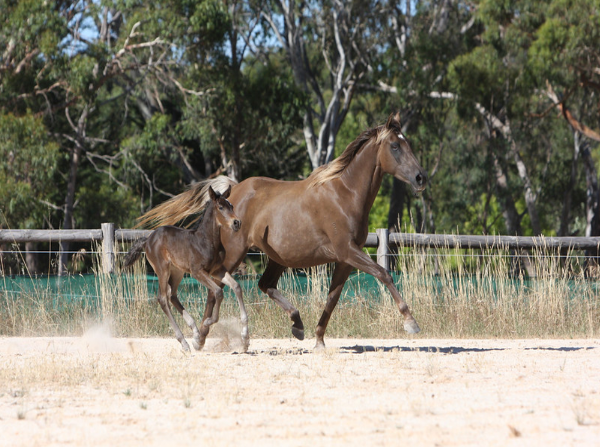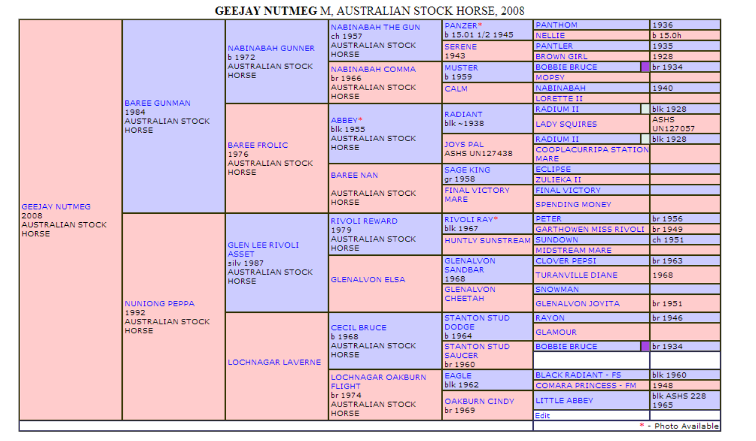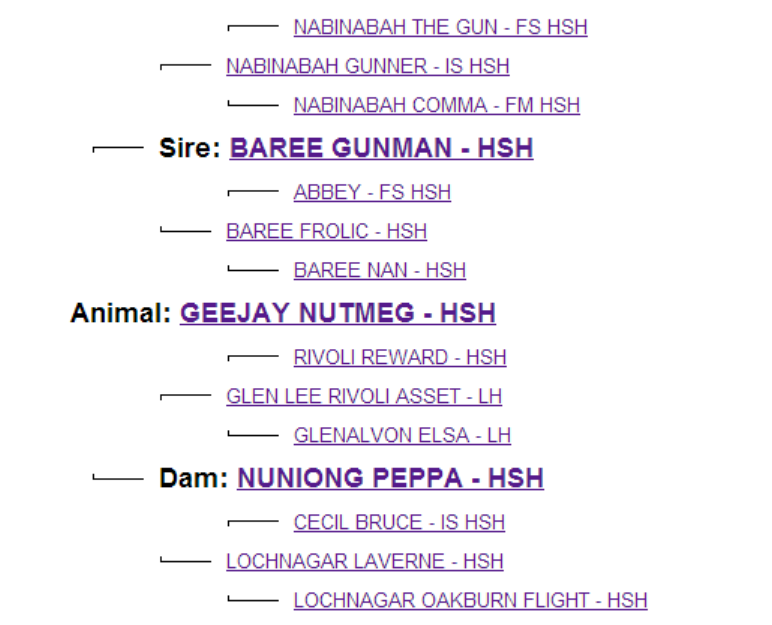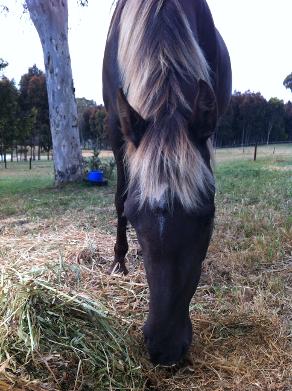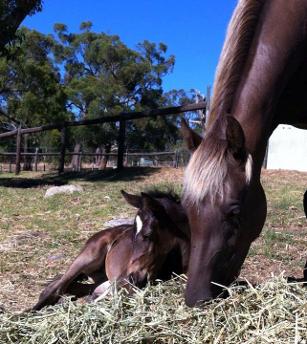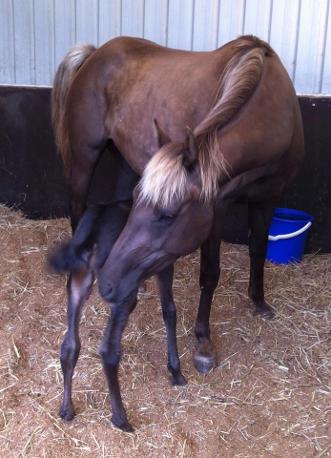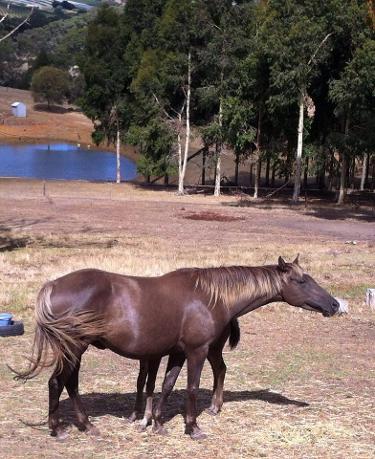 ************************************************************