Skyview Champagne Grace-HSH
Skyview Champagne Grace - HSH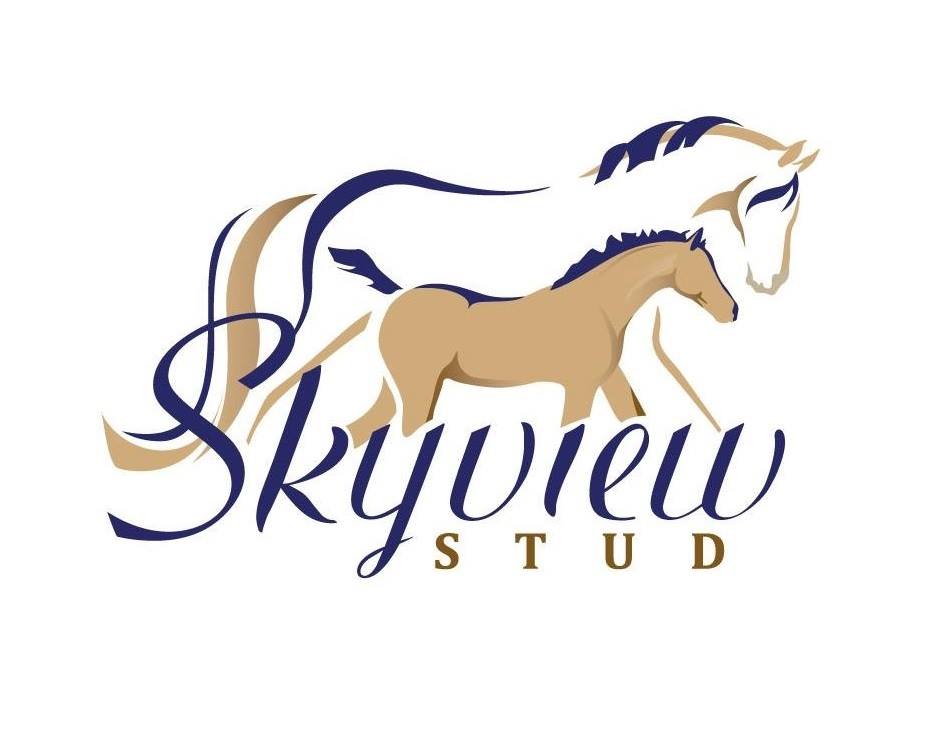 (est mature height) 16.0h Buckskin Filly
2 hind socks

Heritage Australian Stock Horse
P-registered ANSA
Dilutes Australia Buckskin and Ancillary
Date of Birth: 10 November 2015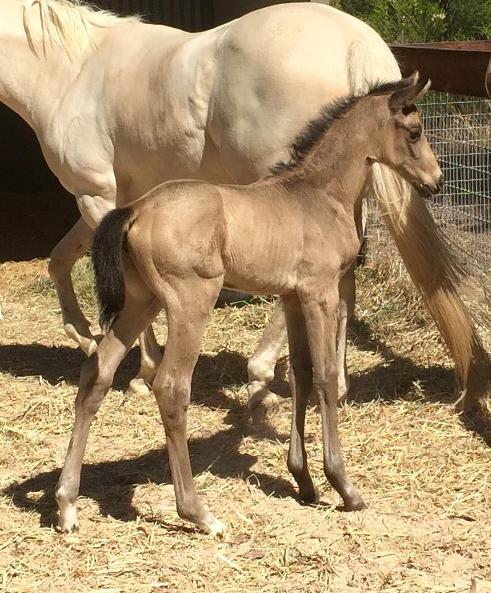 We are delighted to introduce our 2015 new filly, Skyview Champagne Grace-HSH.


"Dilute horses that move well, are built well, can be competitive in the show ring,
competitive as performance horses and great weekend riding horses.
Horses with a willingness to work, and that are a joy to ride.

That's the mark of a Skyview Horse."



Named in honour of her grand-dam, Goldmine Champagne Blush-HSH, our foundation mare, and her great grand-sire Claredale Champagne Charlie.

Champagne also fits with her dam, Goldmine Latte, and sire, Regal Banquet, as we're guessing it is a beverage they have at regal banquets ;)

We are very pleased with Grace's fantastic shoulder angulation, good hindquarters, feminine head and lovely eye.

Skyview Champagne Grace-HSH will be retained as a performance horse and future broodmare, carrying on her family heritage.


********************************************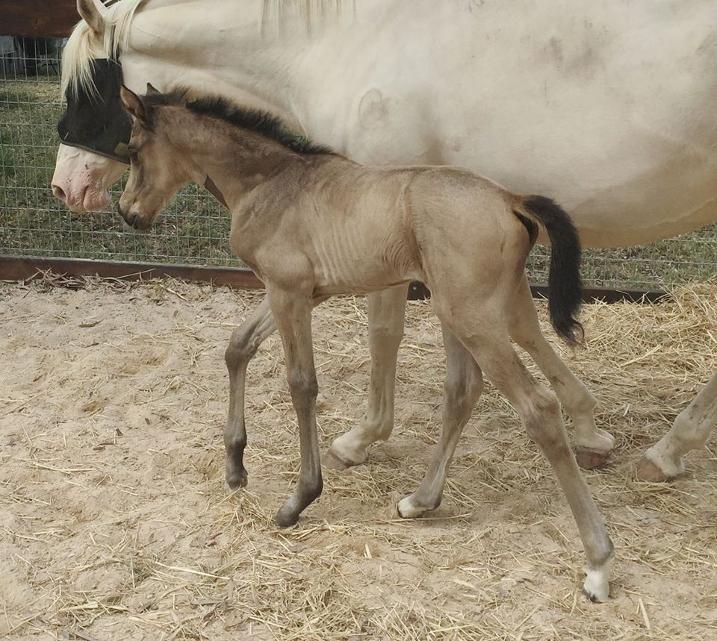 ********************************************
Her Sire

Regal Banquet is a 16.2h bay Thoroughbred stallion, registered with ANSA, and currently waiting Australian Stock Horse B2 registration. He was purchased at the 2006 Magic Millions National Weanling Sale by Linda Powell, and is successfully prepared and shown by Linda's daughter, Jayne Anderson.
Regal Banquet has been crowned Champion Thoroughbred Stallion at Brisbane Royal Show 5 times in succession, and Champion ANSA Stallion twice. In 2014 he was Champion Ridden Stallion (all breeds) at the Brisbane Royal Show, and Supreme ANSA Exhibit at the Sydney Royal Show. In 2010, Regal Banquet was awarded the Champion Thoroughbred Stallion title by Magic Millions.

He is from a Lunchtime line which is renowned for showing and dressage, and a proven broodmare line with his dam out of the 1981 Golden Slipper winner Vaindarra. His temperament is unquestionable, still being shown in hand and ridden as a mature live-covering 9yo stallion, by his lady owner and her daughter.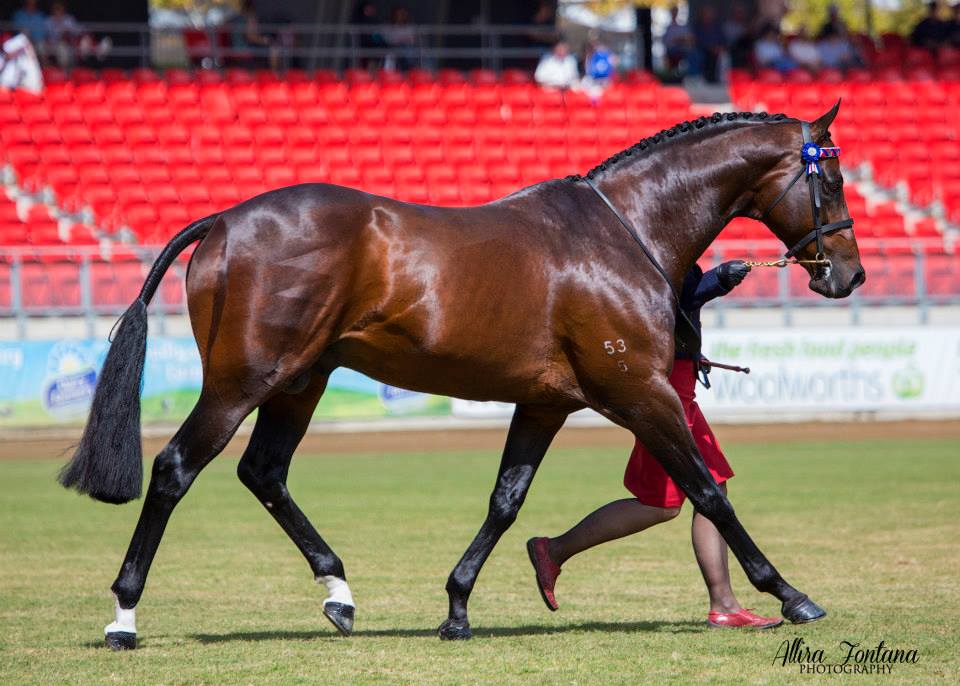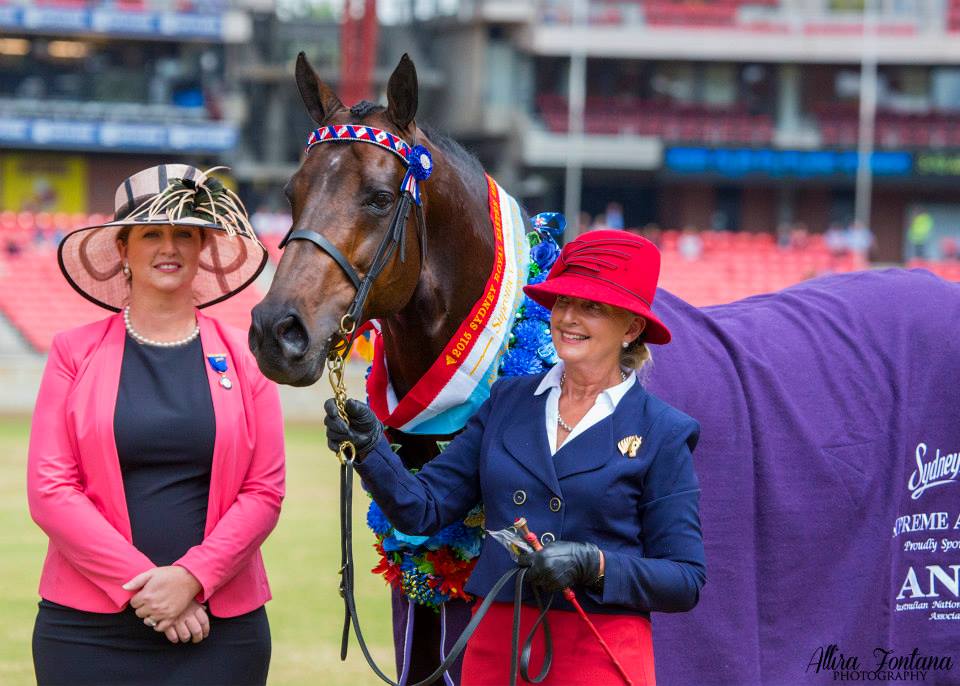 Her Dam
Goldmine Latte-HSH
, is a National and multiple State Champion, having won led and ridden Champions and Supreme Champions in Dilutes, Australian Stock Horse (including High Point Horse of the Year in her first year), ANSA, placed in the top 4 at EA Novice Dressage in her first time, and won Reserve Champion Open Hack at two out of two occasions. She is one of the most successful cremello horses in Australia, has movement and temperament to die for, combined with an excellent willingness to work.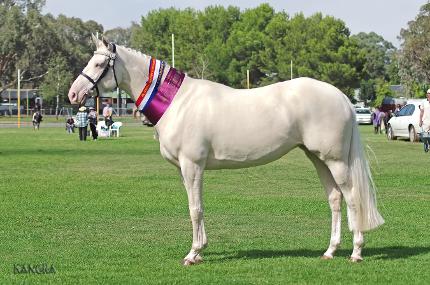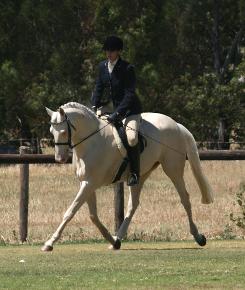 3 days old - showing her reach, drive and balance.
(click on each picture and it will open up)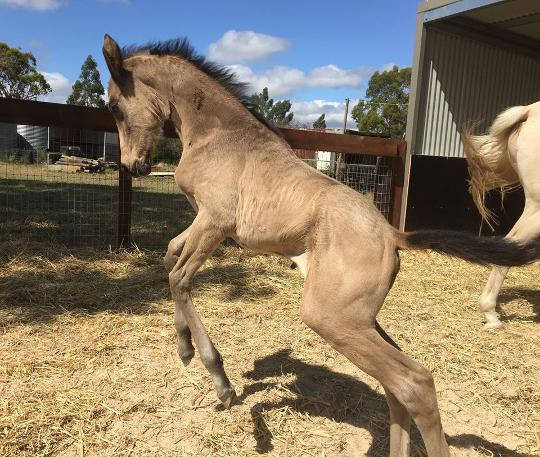 *********************************************************