Skyview Sovereign - sold to QLD as a stallion prospect
(est mature height) 16.3h Palomino Colt
star and two perfectly matched hind stockings

Elite Warmblood x Heritage Australian Stock Horse

Registrations
Dilutes Australia Palomino & Ancillary
ACE Performance Horse
Date of Birth: 8 October 2014

Click here for Sovereign's pedigree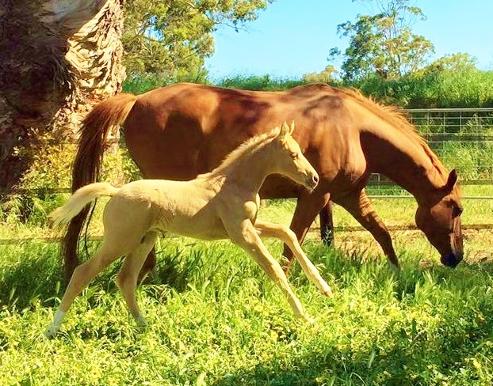 We are delighted to introduce our 2015 new colt, Skyview Sovereign.
"Dilute horses that move well, are built well, can be competitive in the show ring,
competitive as performance horses and great weekend riding horses.
Horses with a willingness to work, and that are a joy to ride.

That's the mark of a Skyview Horse."


Skyview Sovereign was sold at 6 days of age to a competition home in QLD, as a performance horse and future potential stallion. Skyview Stud is retaining breeding opportunity to this beautiful colt.
Skyview Sovereign's conformation photo as 3 day old foal.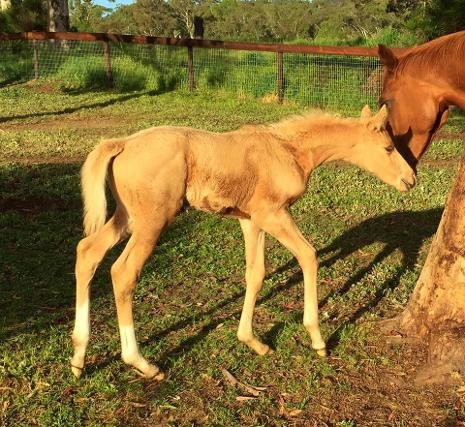 Showing his power, drive and uphill movement at 3 days old.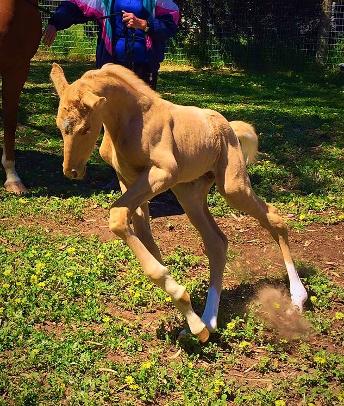 Named for his beautiful colour, we are very pleased with Sovereign's fantastic shoulder angulation, good hindquarters, beautiful head and fabulous movement.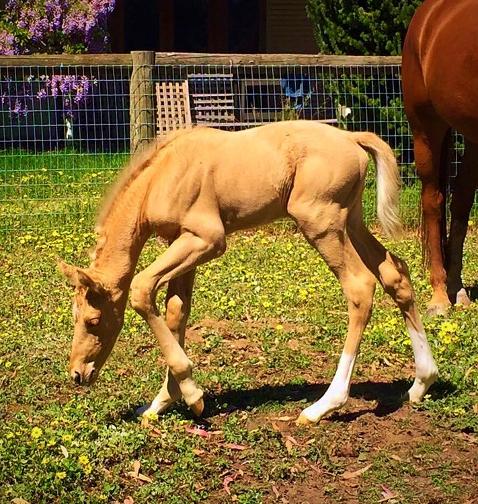 Sovereign as a baby - 2 and 3 days old.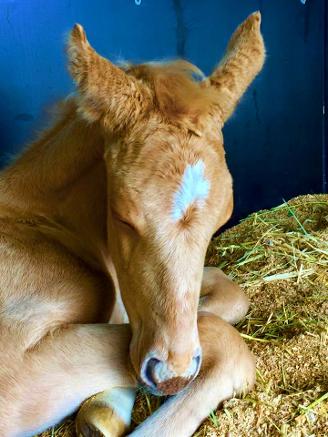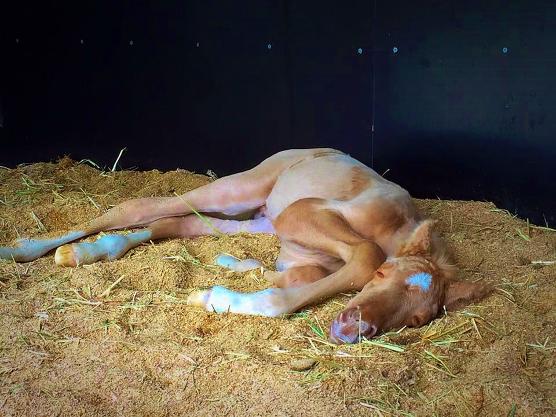 Fantastic hock and hindquarter drive, with the hind leg almost right up under the girth.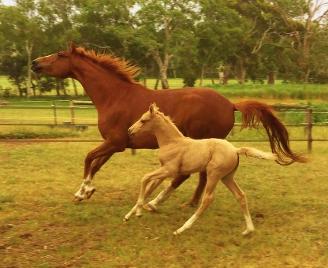 Excellent forelimb reach and extension.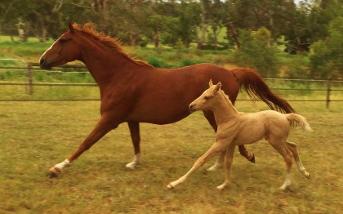 Sovereign's sire

Skyview Sovereign's sire is our frozen semen stallion, Goldmine Mirage-HSH.
Mirage is a 16.1h cremello heritage Australian Stock Horse Stallion, out of our foundation broodmare Goldmine Champagne Blush-HSH, and a double cross of the famous Claredale Champagne Charlie-HSH.

We deliberately purchased Sovereign's dam with this mating in mind, from Belcam Stud in QLD when she was 7 months of age.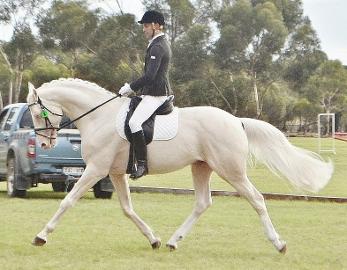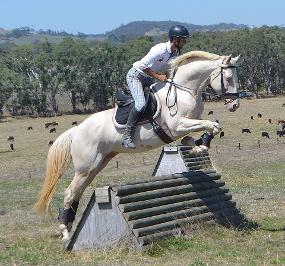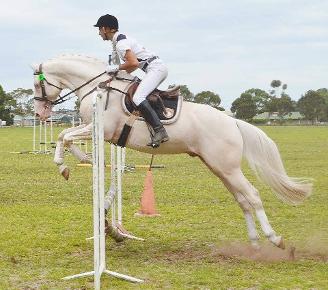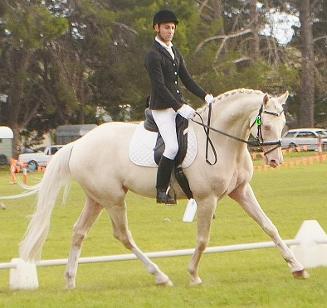 Sovereign's dam

Sovereign's dam is the elite-classified warmblood mare Belcam Allure. Allure has an 85% score for movement, which is still one of the top 7 ACE-classified scores in Australia for movement since the gradings began in 2007. Allure also has the most incredible temperament, and is bred to both Argentinus on the sire's sire and the great thoroughbred stallion Souvenir on the dam's side.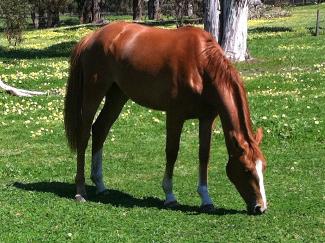 Belcam Allure as a green breaker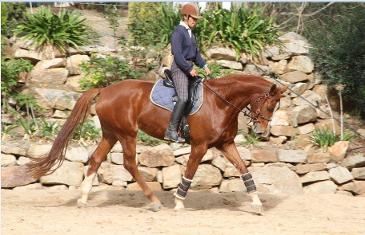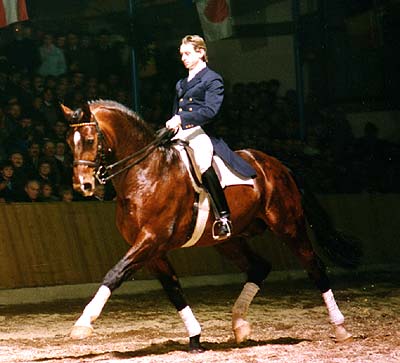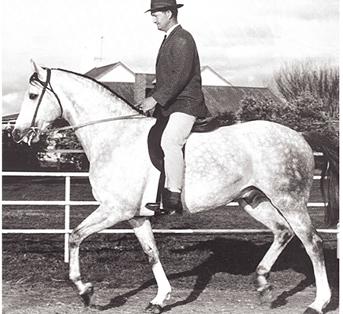 *********************************************************