PS Arabesque (Jazz) sold January 2011
Aramis (IMP) x
Triple Comedy ASB
16.1h Black Hanoverian mare, born 1996- registered AWHA and EFA
Homozygous black with white star and two hind socks.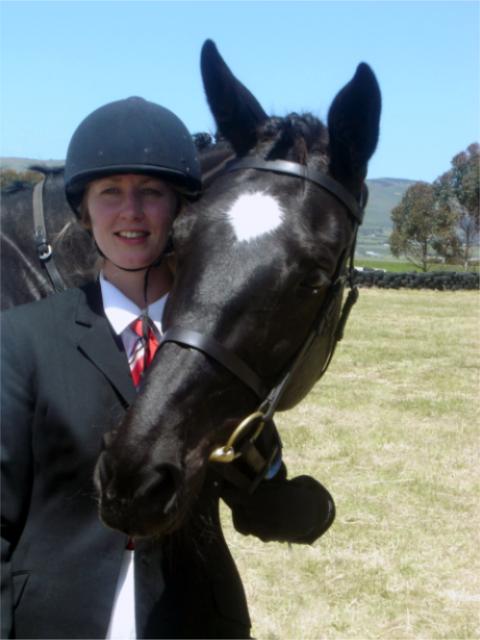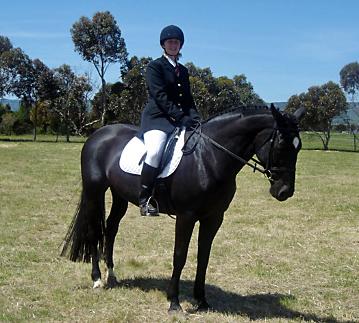 Jazzie was my special riding horse and best horse friend from 2001 to 2010, including partnering in one gold and two silver medals in the Australian Masters Games in 2005.

In 2010, she retired gracefully at 15 years of age as a riding horse, due to some niggling injuries and time commitments for me bringing on a young horse. It was her opportunity as a well bred mare to start her next career as a mum. Having had a foal when she was 4yo that was exported to Japan, we knew she'd be straight back into the swing of things.
In early 2011 Jazz was purchased by Natarsha Canny of Yarra Ranges Stud, and is now living in the grassy highlands of Yea in Victoria. She is in foal to the beautiful black Bloomfield Farm stallion, Fürst Love (IMP), and we are excitedly waiting on news of her foal in early 2012. Thank you Natarsha, we are thrilled you are taking great care of "our girl".
March 2011
Natarsha was thrilled to confirm Jazzie has gone in foal first service to the handsome imported Bloomfield Park stallion, Furst Love, due late January 2012.

We eagerly await January 2012 to see what this combination produces!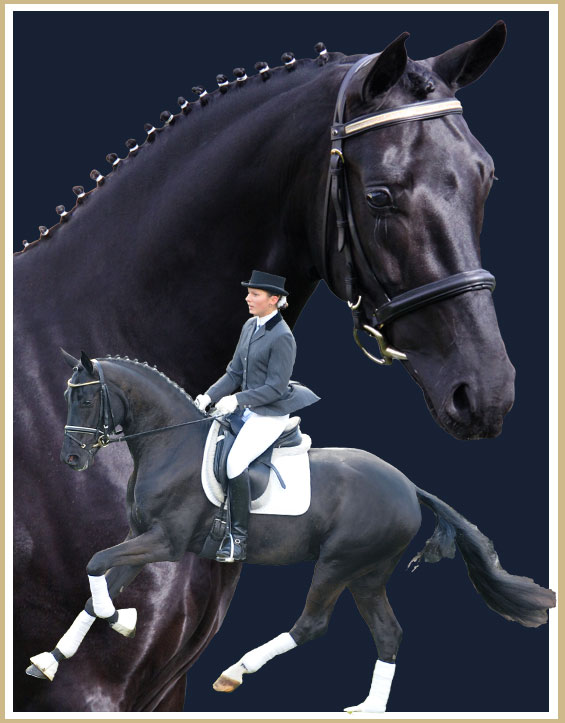 *******************************************************************************