Skyview Champagne Rose - HSH SOLD October 2019


Skyview
Champagne Rose - HSH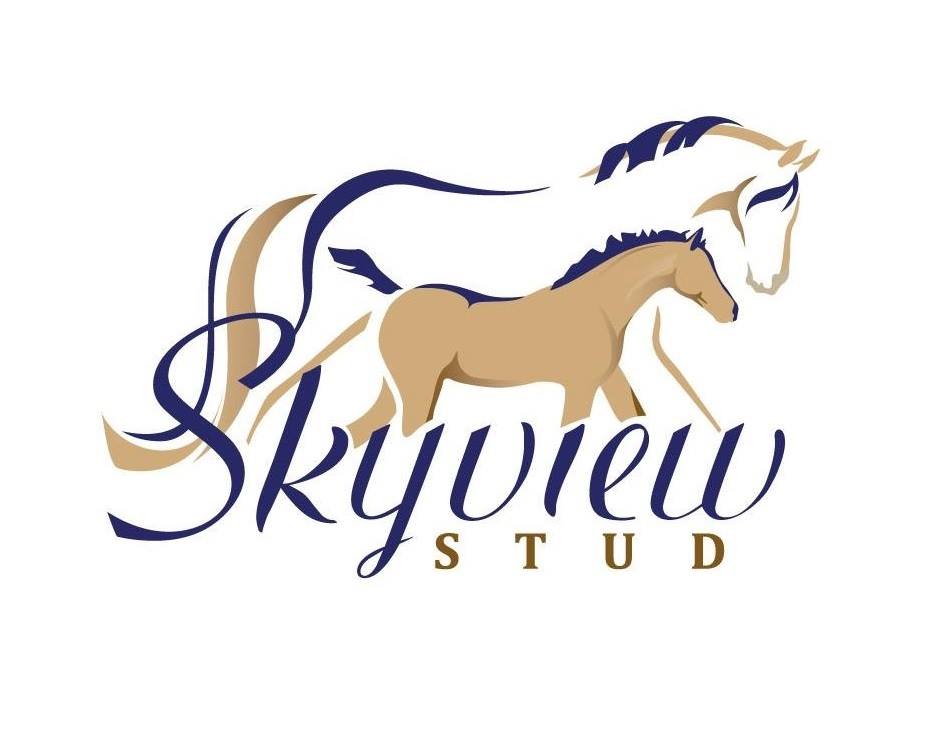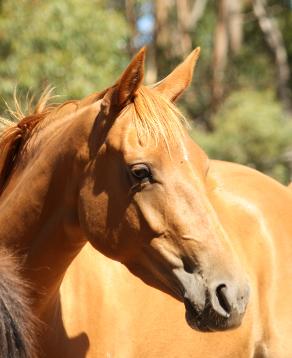 Skyview Champagne Rose-HSH (Australian Stock Horse) is our second of three fillies retained out of our foundation mare, Goldmine Champagne Blush-HSH (deceased).

First registered ASH foal from Goldmine Suave-HSH

This is her video at 7 weeks of age, first time out of the paddock.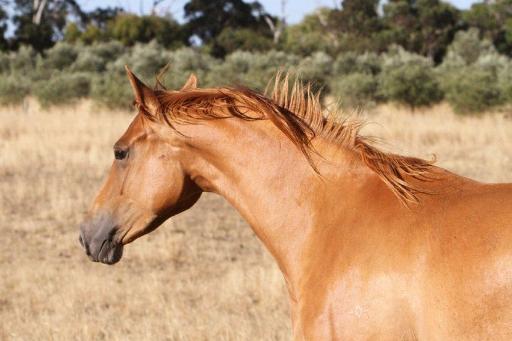 Photo below late April 2019 to show current condition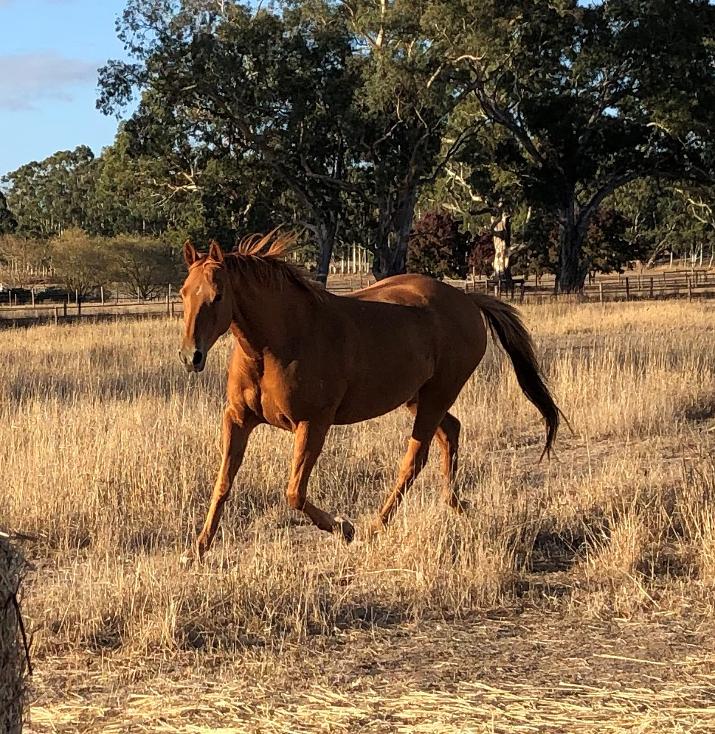 November 2018 - bringing in the yearlings

Left to right, Skyview Ambassador, Skyview Elegance and Skyview Champagne Grace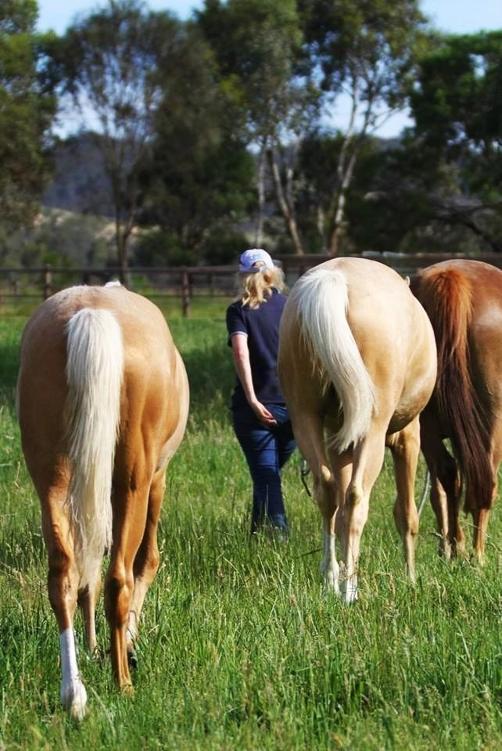 Cherry on Nanna duties - October 2018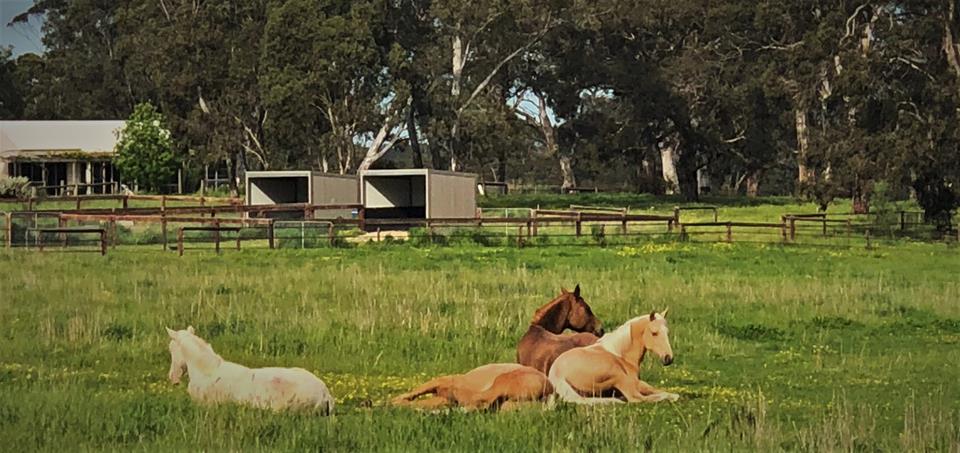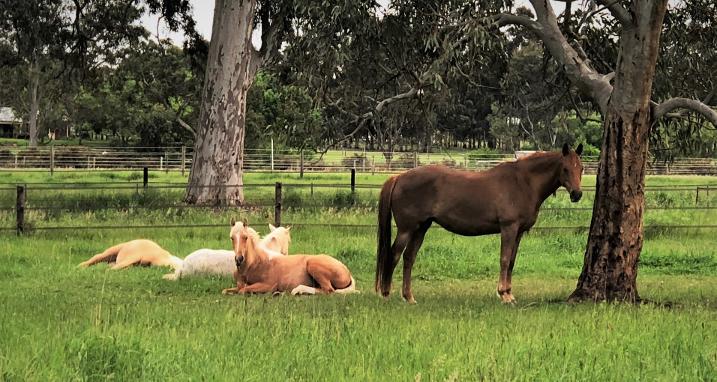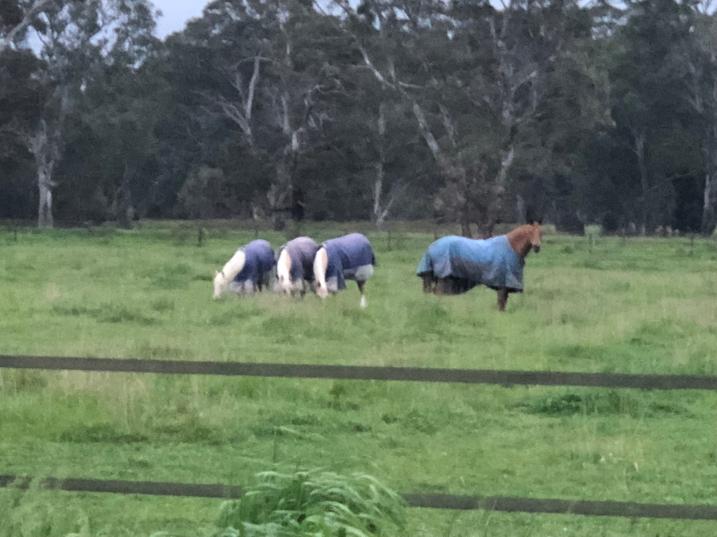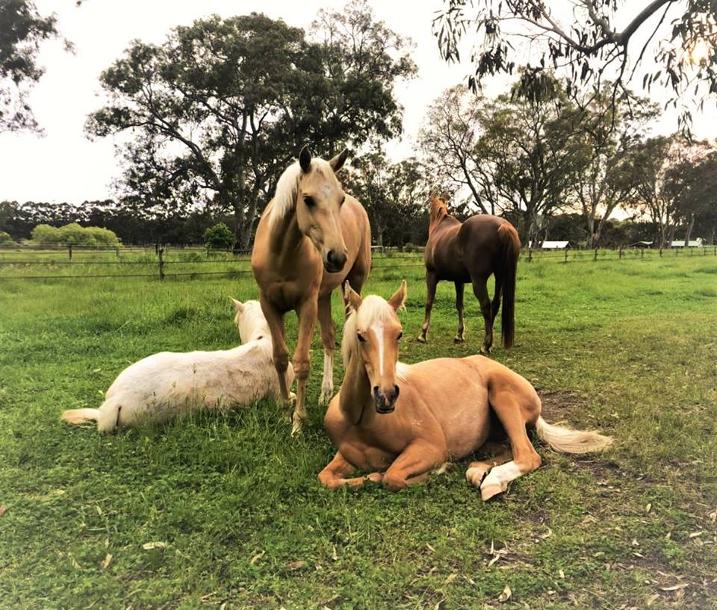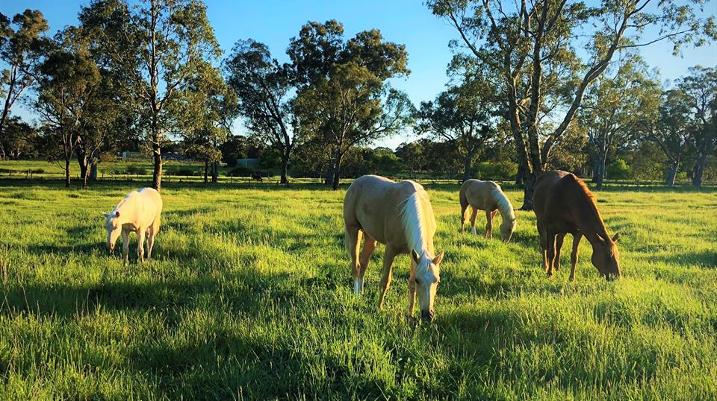 Skyview's summary notes for potential purchasers - May 2019

Skyview Champagne Rose is a double cross of multi-champion Claredale Champagne Charlie-HSH who is our foundation great grandsire.

By Goldmine Suave-HSH and out of our foundation mare Goldmine Champagne Blush-HSH.

We purchased Blush in 2010, and this foal was in-utero as part of the sale.


Her grand-sire, Ashanti was a multi Supreme Champion, led and ridden, now deceased.

Her dam, Blush was a multi supreme champion and is widely known historically one of the two best palomino mares in Australia, and won Melbourne Royal 7 years in a row.

Blush was exceptional, is our foundation mare, and is now deceased.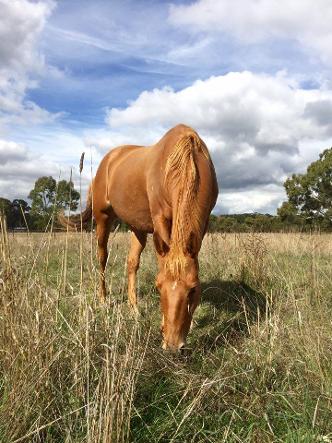 Goldmine Champagne Blush-HSH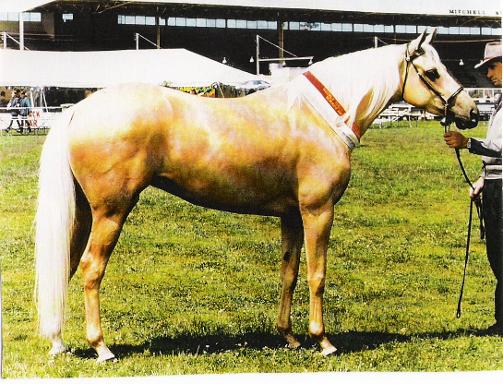 In foals, Blush had
1. Goldmine Figurine - HSH (dam of yearling cremello filly Pegasus Lodge Silver Pearl)
2. Goldmine Latte-HSH (our Lil), my first heart horse
3. Goldmine Mirage-HSH (the cremello stallion frozen we have and sire of Skyview Sovereign and Skyview Elegance)
4. Goldmine Phantom-HSH (a cremello colt who was killed by a snake as a 4yo)
5. Skyview Champagne Rose - HSH (Cherry - this mare)
6. Skyview Eternity-HSH (Tilly the buckskin), my second heart horse
Cherry's sire, dam, grand sire and 2 sisters are all multiple Royal Show Champions, Supreme Champions and National Champions.

This is the only female of Blush's that will ever be for sale.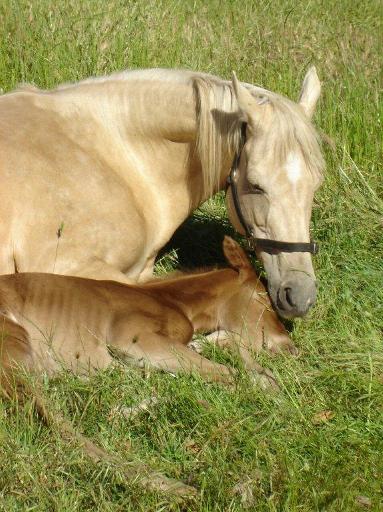 Photo below late April 2019 to show current condition.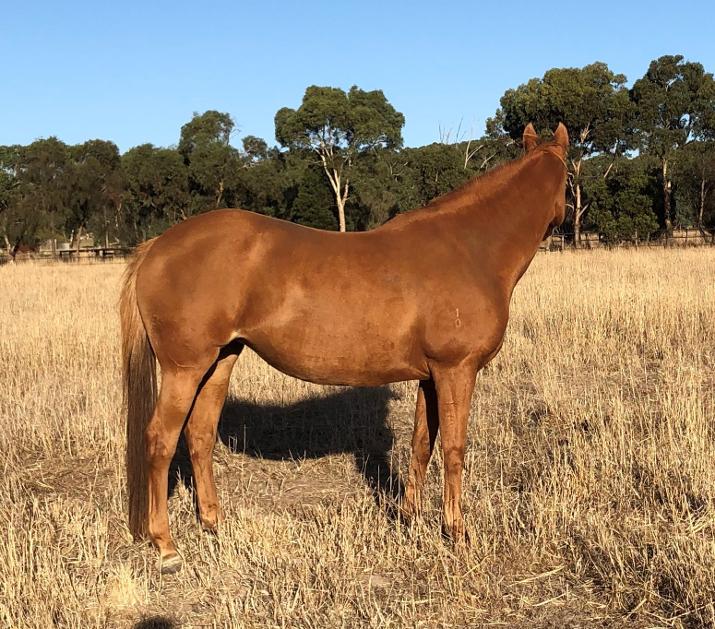 She's a really unusual shade of chestnut - not light chestnut, not deep, I call her our Fanta horse.

Her coat has that wonderful softness and luminescence that some horses have.

15.2h - 15.3h 8yo

Currently unbroken and 100% sound and never had a lameness issue in her life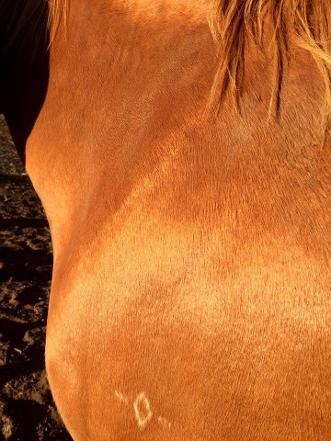 As a riding horse prospect ….

Incredible, to-die-for walk with stride length over tracking by 2 1/2 - 3 foot.
It's an 11/10 dressage walk judged by a FEI judge.
Best walk I've seen on just about anything.
Which means her canter will be lovely and feel amazing.
Her trot is pretty and correct and nice. There is video of her movement below.
She is very balanced as well.
Cherry has a beautiful coat quality, softness, real luminescence and shine. She has that special hair type that this line have, with a slightly flaxen mane and tail, small half moon on her head, no socks.

As a broodmare prospect .....
Cherry's agouti base colour underneath the chestnut is 2 brown genes so she can / will produce beautiful rich shiny gold palominos or gold buckskins to a dilute stallion, if he is a good colour too, and brown foals to the right stallion colour-wise.
Conformation
Good conformation, lovely front / neck.
Head is nice
Good strong hooves (unshod).
Good bone, not too little, not too much. No splints or lumps or bumps at the time of writing.
Good balance, hasn't had a lameness leg injury at all or any fence injury or any other accident so keeps herself pretty tidy which is helpful. Overreached and cut her coronet once.
Hardy and we can not remember her ever being sick or unwell.
Jaw is good - bite is good.
The only 2 things I would say is

Cherry has a small

diastema (gap) between 2 of her teeth on the bottom off side.

This is not uncommon in horses and means food can get trapped if left unattended so we make sure her teeth are done every year. Which is normal as we have everyone's teeth done every year anyways. Her teeth were done by the vet last week (early May 2019) and all is good.


Cherry has a blocked tear duct on the near eye side which means she can get a tear line that I tend to rub off every 3 days when it is dusty.
Temperament
She is easy on the ground.
Simple to lead, trim, rug, handle, iv needle (for teeth sedation), worm.
Perfect to float.

She will lay her ears back when you do the belly strap of her rug up, and occasionally when you take her feed in, so we just tell her that's not on.
She is fair but firm with babies right from weaning age and has been our weaning buddy for everyone since she was a yearling. She's been so good at it that unfortunately she's been stuck doing it, and because she wasn't a dilute there was no incentive for us to break her in or show her. And because our efforts have gone into showing Lil, Dee and Tilly and breeding the babies, she was left being our Chief Nanna #1 trustworthy Organiser and Looker After-er of All Young'Uns.

Reason for sale
The only reason we are considering parting with Cherry is we're facing into the reality that Lil her sister may never breed again due to a foaling accident. Therefore Lil can take up the Nanna role.

And Cherry really hasn't had the opportunity to shine yet, so if someone wants an excellent riding prospect with a back-up broodmare plan, it would suit Cherry and them. Or she'll make an excellent quality broodmare without the riding.

We had retained Cherry to this point because of her movement and genetics and usefulness as a Nanny until we had another female of breeding age to carry on the line, and Skyview Champagne Grace-HSH the buckskin (Cherry's niece) has now safely made it to 3yo.
We believe we have priced her very fairly in the market as a sound, hardy 8yo Heritage Australian Stock Horse mare with good riding potential, excellent genetics, excellent broodmare capability.

Video clip from 2015 as a 4yo to show trot movement and hock action

Cherry is the mare without the white socks




Video clip from 2012 as a 2yo to show straightness of movement.




Both Skyview Champagne Rose-HSH's sire and dam are multiple Victorian State Supreme Champions, with her dam a 6 time consecutive Melbourne Royal Show Champion. She is a double cross breeding to the multiple National Champion, Claredale Champagne Charlie-HSH (see his page on this website).




Skyview Champagne Rose-HSH (Cherry) is a 3/4 sister to the National and State Champion, Goldmine Latte-HSH, and 1/2 sister to the yearling filly Skyview Eternity-HSH.

Estimated height 15.2-15.3h, so a perfect Australian Stock Horse type, all-round riding horse or Heritage Stock Horse broodmare


Champagne Rose has been a wonderful babysitter and companion to our weanlings over the last six years, and we are now ready to find the perfect under saddle / breeding home for her.

Photos and videoas a young horse ...
Like Goldmine Latte-HSH and Belcam Allure, Skyview Champagne Rose-HSH has Souvenir in her lines mixed with Claredale Champagne Charlie. Photos below at 10 months of age (September 2011).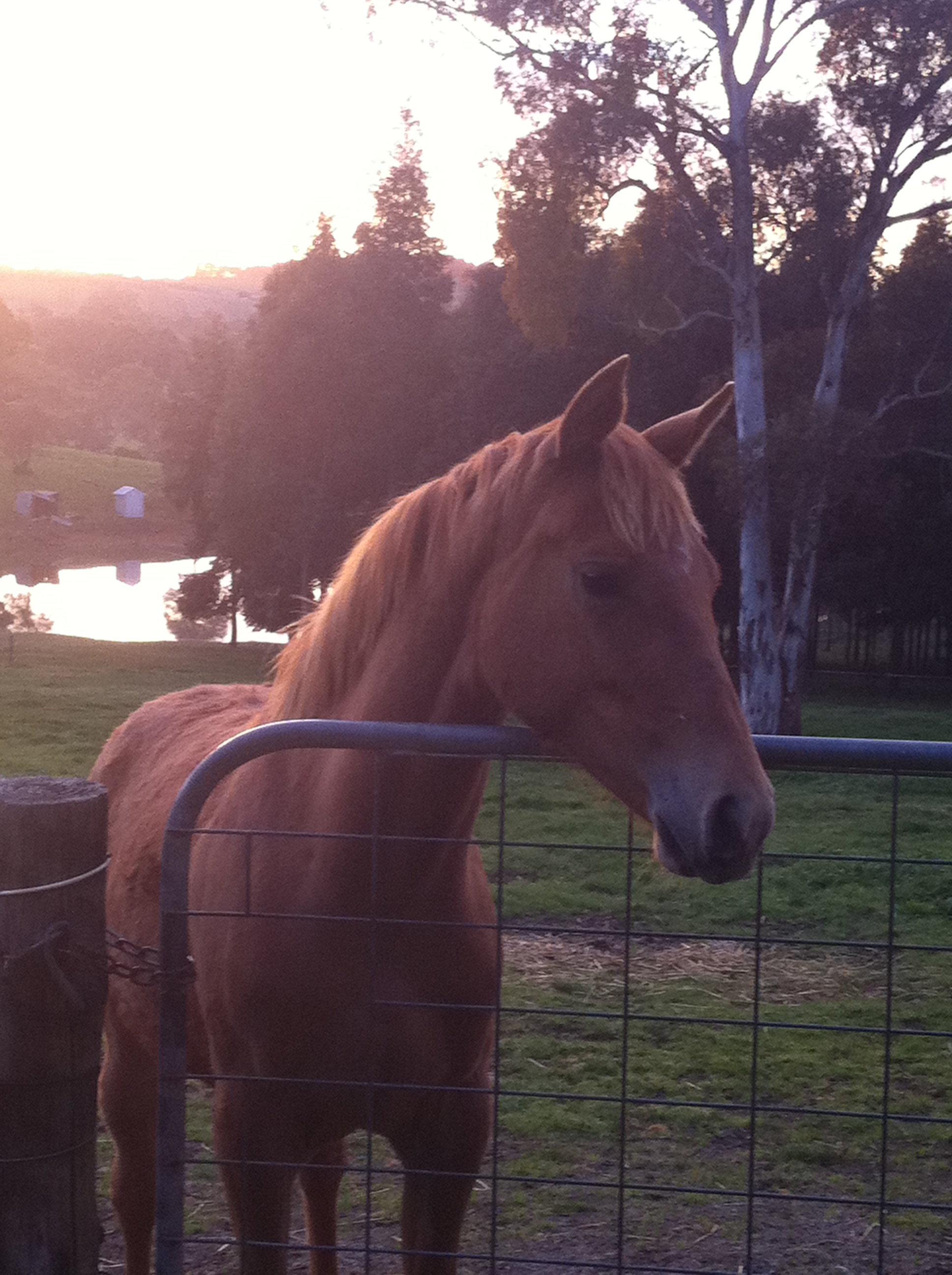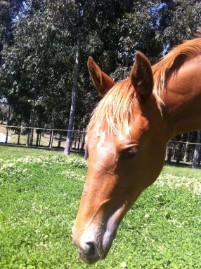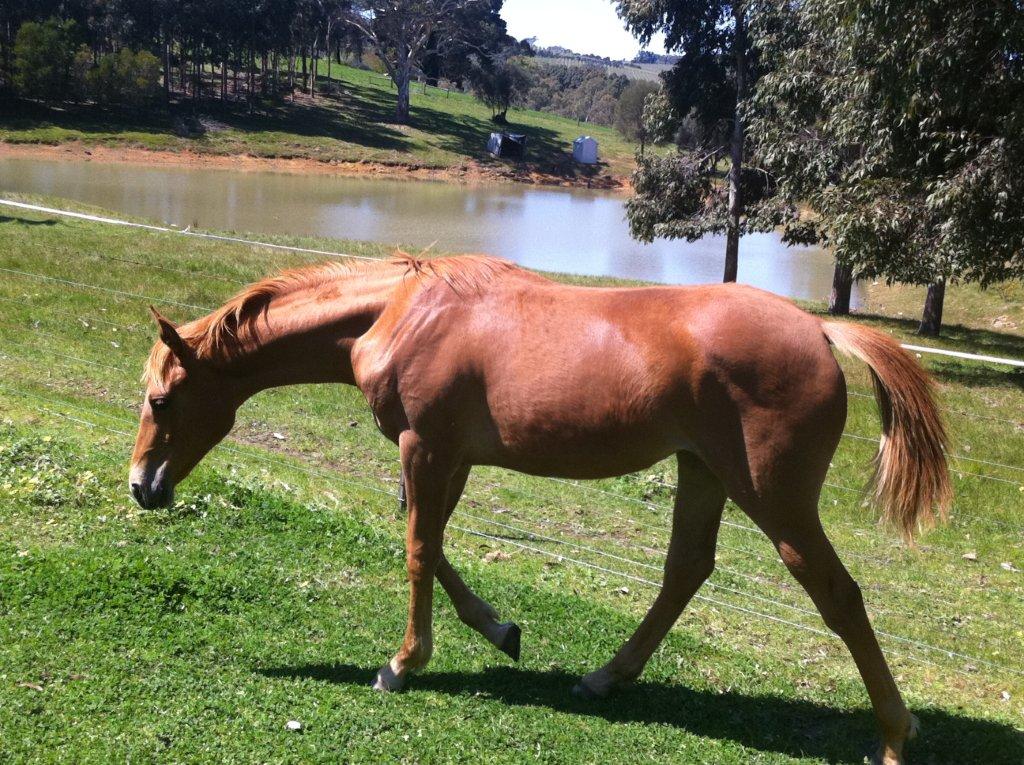 Photos in the first two days after being born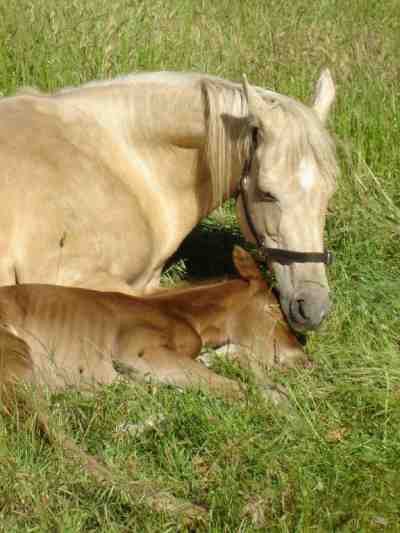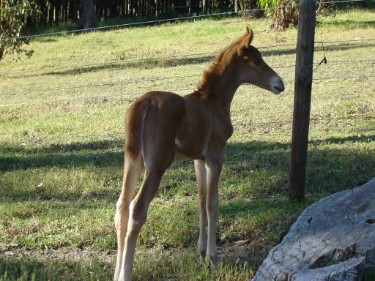 Goldmine Suave-HSH, palomino sire of Skyview Champagne Rose-HSH.

Cherry carries the flaxen gene (for white mane and tail), and the same agouti genes (2 x brown genes) to produce the same rich golden colour as her sire.