Skyview Champagne Rose - HSH


Skyview
Champagne Rose - HSH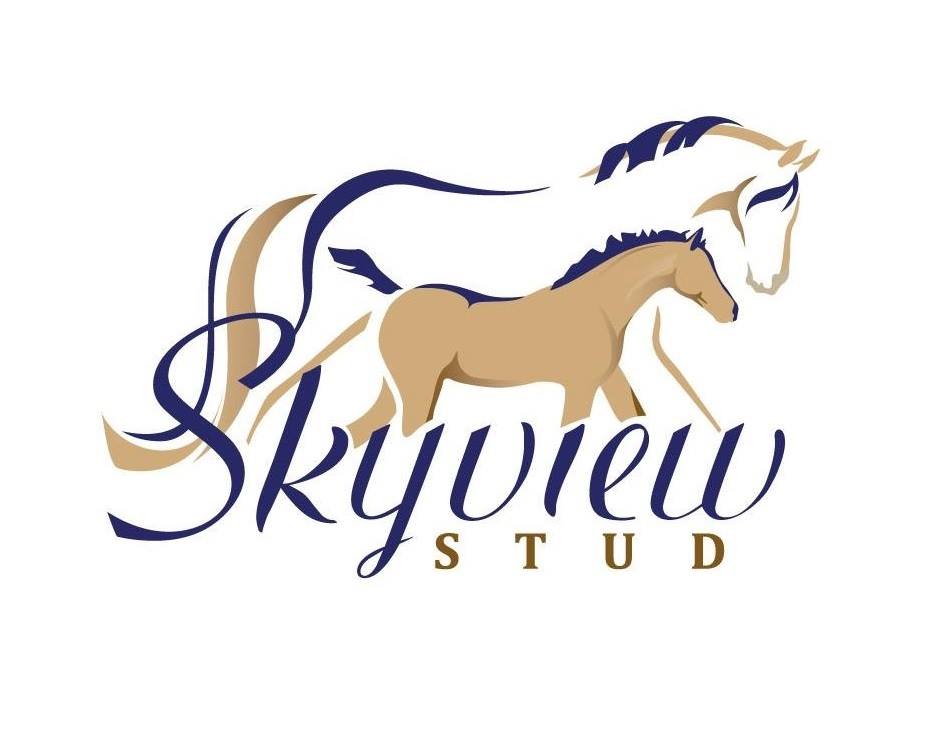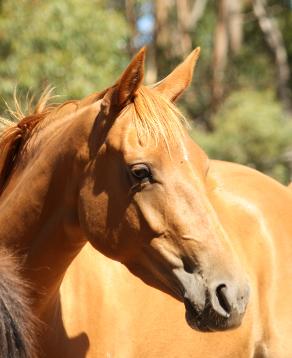 Skyview Champagne Rose-HSH (Australian Stock Horse) is our second of three fillies retained out of our foundation mare, Goldmine Champagne Blush-HSH (deceased).

First registered ASH foal from Goldmine Suave-HSH, and what a cracker she is!!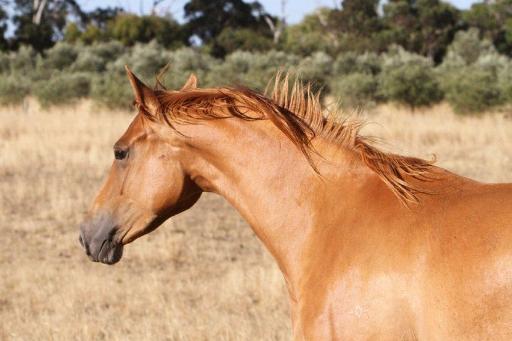 Lovely conformation, beautiful swan neck, superb chiseled head.

To-die-for movement with stride length over tracking 2/3 of her stride at walk.




Both Skyview Champagne Rose-HSH's sire and dam are multiple Victorian State Supreme Champions, with her dam a 6 time consecutive Melbourne Royal Show Champion. She is a double cross breeding to the multiple National Champion, Claredale Champagne Charlie-HSH (see his page on this website).




Skyview Champagne Rose-HSH is a 3/4 sister to the National and State Champion, Goldmine Latte-HSH, and 1/2 sister to the yearling filly Skyview Eternity-HSH.

Estimated height 15.2h, so a perfect Australian Stock Horse type, or future all-round performance horse.


Champagne Rose has been a wonderful babysitter to the weanlings over the last three years, and we are at a turning point of whether to retain her or find the perfect under saddle / breeding home for her.

Goldmine Suave-HSH, palomino sire of Skyview Champagne Rose-HSH.

Cherry carries the flaxen gene (for white mane and tail), and the same agouti genes (2 x brown genes) to produce the same rich golden colour as her sire.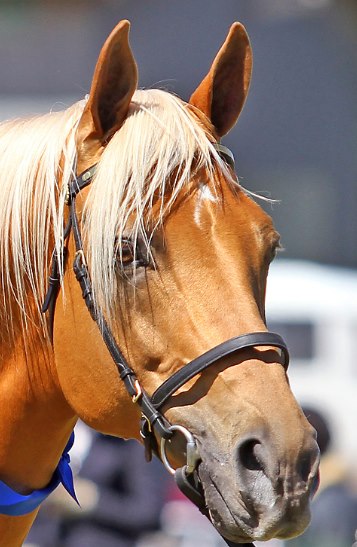 Photos as a young horse ...
Like Goldmine Latte-HSH and Belcam Allure, Skyview Champagne Rose-HSH has Souvenir in her lines mixed with Claredale Champagne Charlie. Photos below at 10 months of age (September 2011).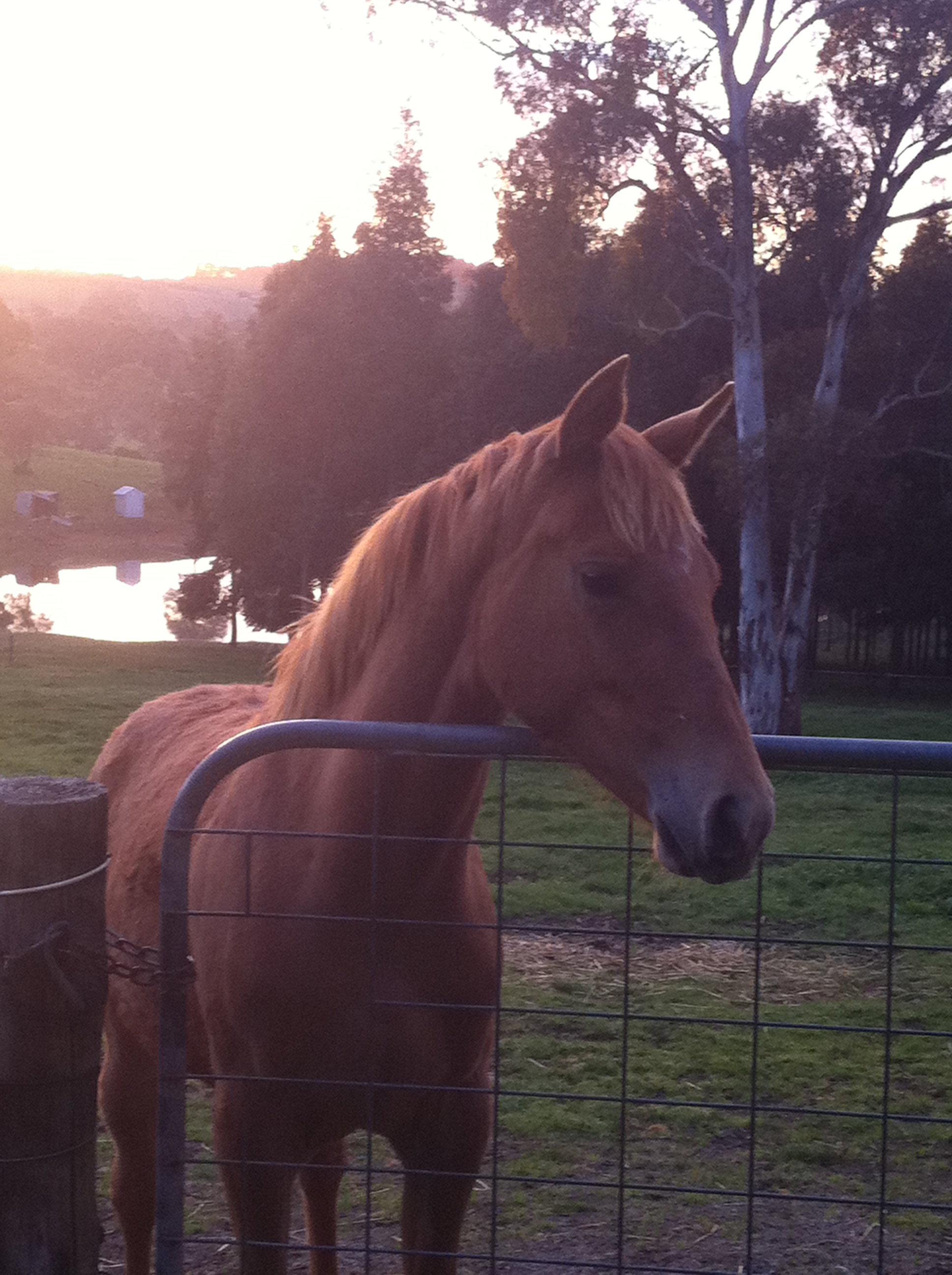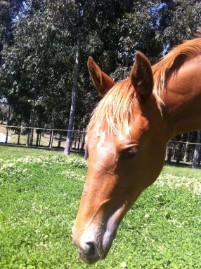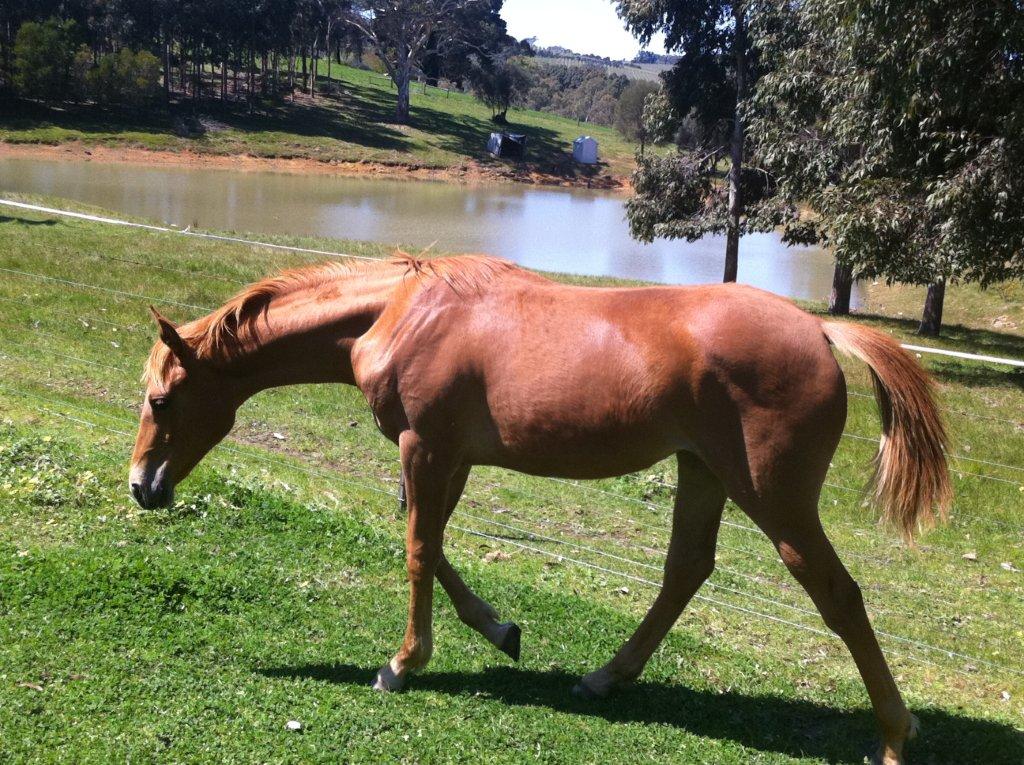 Photos in the first two days after being born