For Sale

(1 page per horse)
********************************************************************************************************
Skyview Ambassador - HSH Price guide: AUS $ price on application
(to suit buyers looking in the > $15,000 range)


15.3h - 16.1h "true gold" Palomino Australian Stock Horse colt
estimated mature height. can be gelded


Will be registered full stud book ASHS, Heritage ASHS, p-ANSA, Dilutes Australia (Palomino) and Dilutes Australia (Ancillary).

Also eligible for registration as an Arabian Stock Horse and Part-Bred Arabian with the AHS.

http://www.allbreedpedigree.com/skyview+ambassador


******************************
If you are an excellent home, and are searching for a 15.3h – 16.1h striking all-round performance horse, a top national quality stunning palomino, outstanding Heritage Australian Stock Horse, and a horse who will also be your best friend, please consider our Sam.

Sam is a wonderful blend of movement, temperament and absolutely superb true gold colour.

His sire and dam are both multiple Royal and National Champions, and his sire has produced top level progeny that have gone on to become successful 4* eventers, dressage horses, show jumpers and show horses at Royal and national level.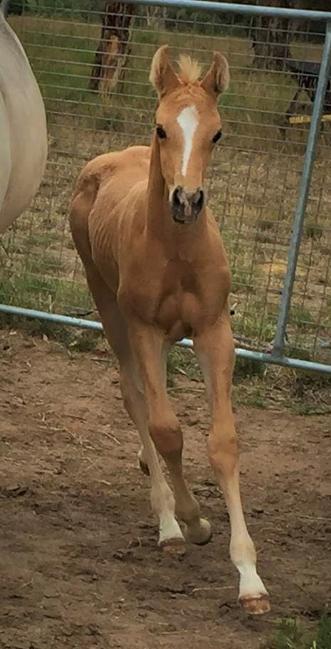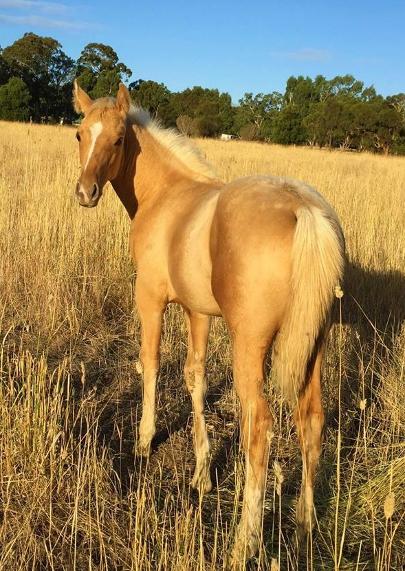 Sam is now 5 ½ months of age, is very well handled, vaccinated, trimmed every 7 weeks, wormed, branded and about to be weaned.

For the next week or two he will be available for purchase to the right home as a colt and future sire, and if not sold by then, it is likely he will be gelded.

In markings, he has a star and conjoined stripe, two socks front and hind and a hind stocking.


Please view our comprehensive video of Skyview Ambassador-HSH below.

We welcome any questions you may have by email or phone - our details are at the end of the video.


Conformation at 3 days of age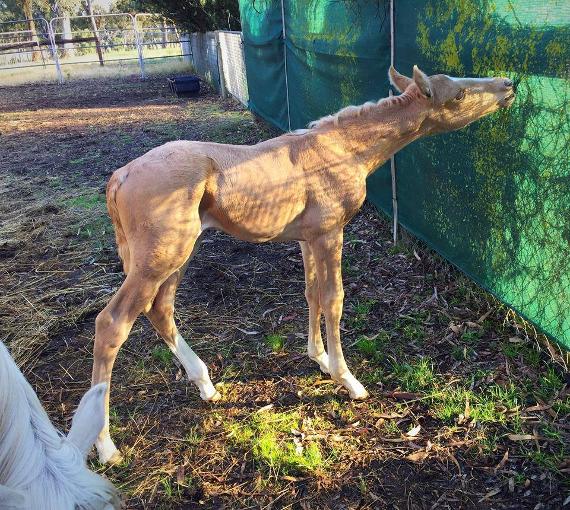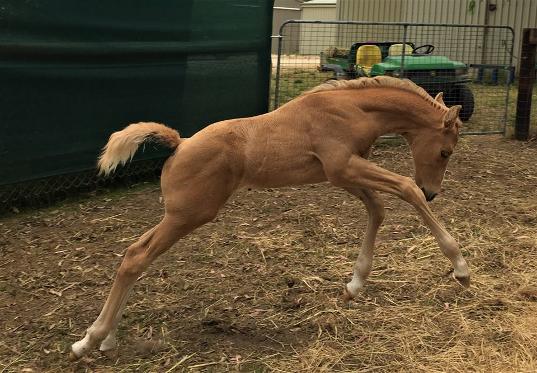 At 3 weeks of age - note the hind limb reach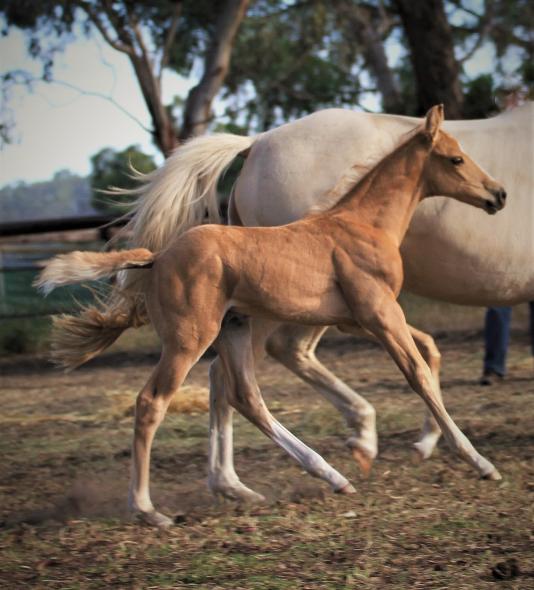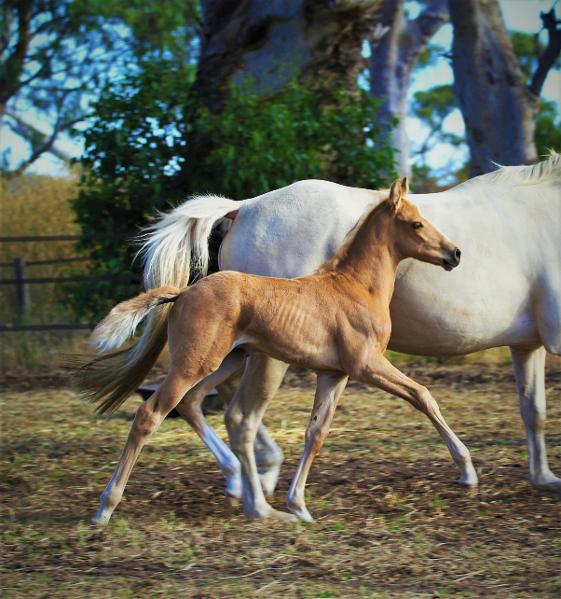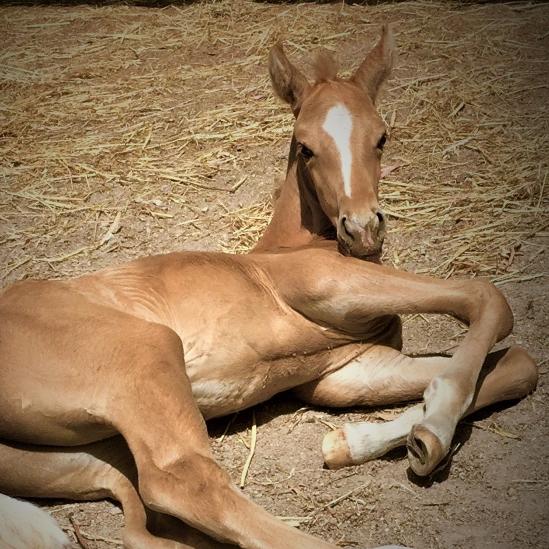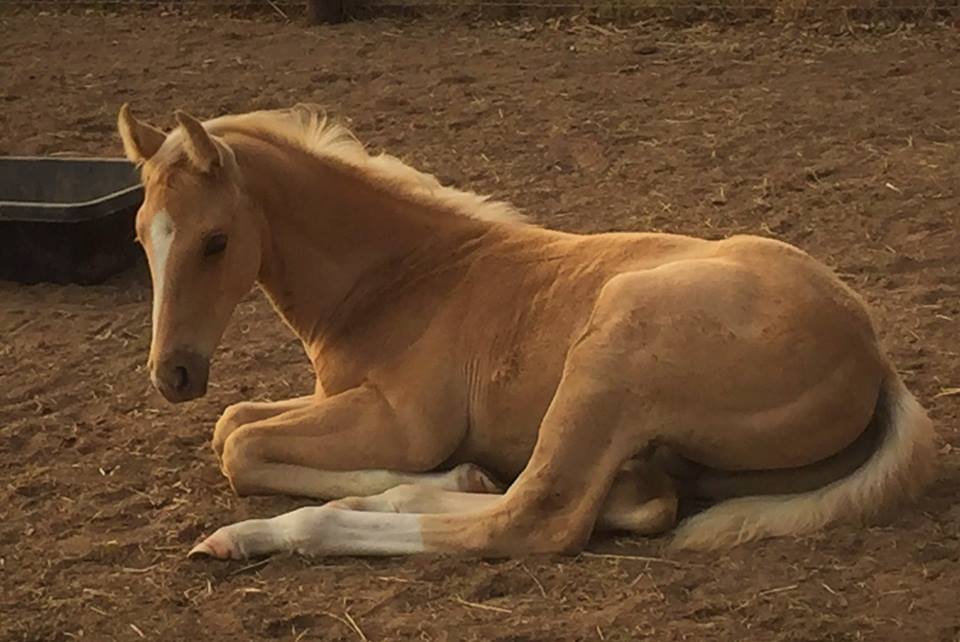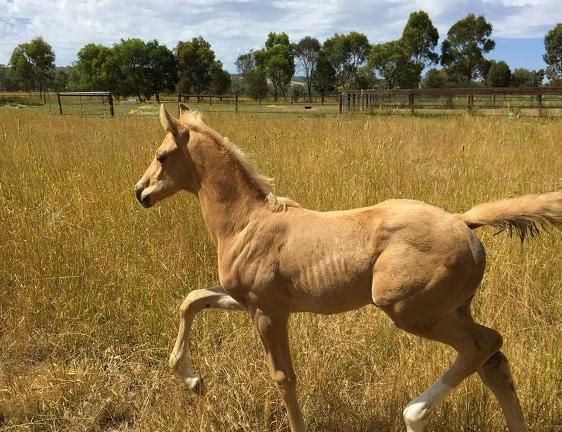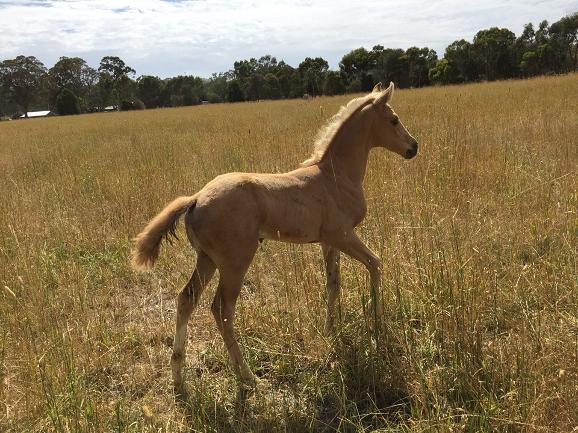 At 5 months - with his "proper"colour starting to come through the baby fluff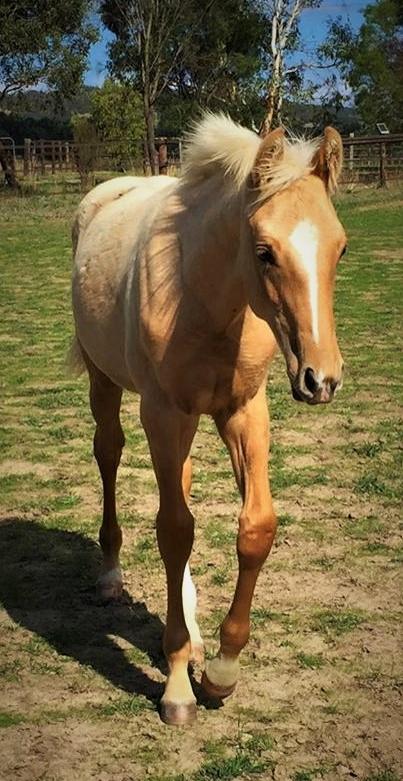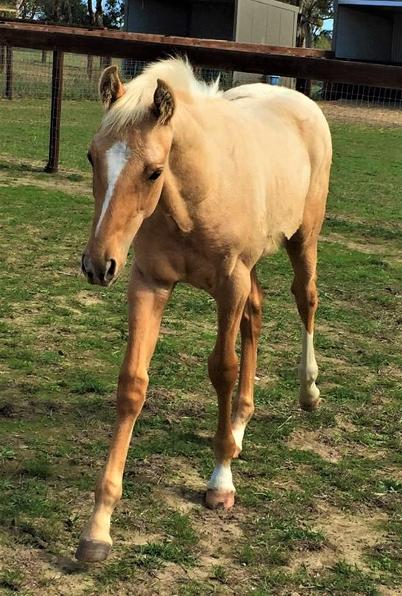 For further information on Ambassador's sire and dam, please click on their page links below.


Skyview Ambassador-HSH's dam is Goldmine Latte-HSH (our National and State Champion Heritage Australian Stock Horse, ANSA and Dilute) to Gwaihir Aubusson (Anglo Arabian (25% Arabian), and Special Merit full Stud Book Australian Stock Horse).

Latte is the highest achieving cremello mare in Australia to date, a multiple National, Royal and State Champion, and the recipient of Dilutes Australia's Opal and Spectrum Awards, for Lifetime Achievement.


His sire, Gwaihir Aubusson-HSH (b.1992) is a standout stallion in all respects. Known for his beautiful temperament, athleticism and correct conformation. He throws well conformed and talented offspring that excel in many disciplines. He stands at 16.2hh and throws height, as his dam was 17hh.

From a showing career perspective, Aubusson was the:
East Coast Champion Anglo Colt Led and Ridden
Australian National Champion Anglo Stallion Led and Ridden
Australian Champion Led and Ridden Derivative Stallion
Sydney Royal Champion Ridden Arabian Derivative
He also placed many times in dressage, eventing and show jumping.

Aubusson is also a proven performance sire, with progeny excelling in a wide variety of disciplines, including:
Showing- Aurigan de Gwaihir (Syd Royal Champ) Gazelle de Gwaihir (Darwin Royal Res Champ)
Eventing- Ari de Gwaihir (4*), Tarrenlea Eloise (3*), Aurelia de Gwaihir (2*)
Showjumping- Mt Robinsons Gwaihir (Grand Prix), Mt Robinsons Choice
Dressage- Hail