Sold - 2011 Skyview Party Girl (Phoebe)

Skyview Party Girl (Phoebe) sold October 2011
Phoebe is a quiet and delightful rich golden palomino mare around 14.35 - 15h, around 12-14 years of age.

Her coat is beautiful and deep, clear gold with no smut. She has two matching hind socks and an attractive even blaze. Her mane and forelock are snow white and her tail is almost completely clear of darker hairs.

As Elaine from Seinfeld said in the "Nice and Easy" hair colour ads, in summer coat, Phoebe is "gonna stop traffic". She would likely be very competitive in palomino classes as a led and ridden horse.

Phoebe was purchased by Skyview Stud as a potential broodmare.
3 January 2016
Another lovely update from Susie and Tim - Phoebe is still going great guns and really enjoying rides out through Kuitpo Forest with their mates.

Well done Tim, Phoebe and Susie. She is a credit to you.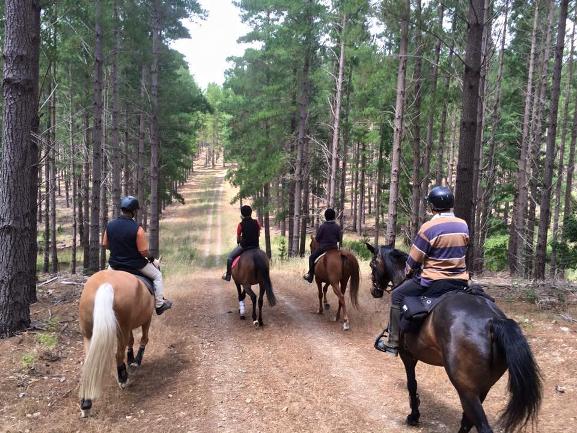 4 October 2013
Excellent news from Susie and Tim who purchased our Phoebe (Skyview Party Girl) in late-2011. Have a look at them go!! Very proud of you both xx.
Nothing makes one's heart more glad than seeing a horse sold, 2 years later, with such a great family and having an awesome time together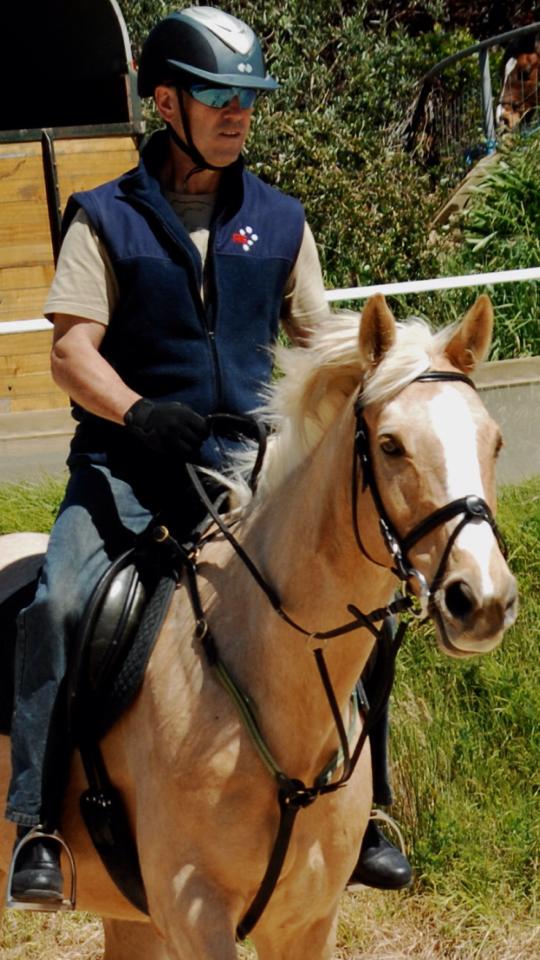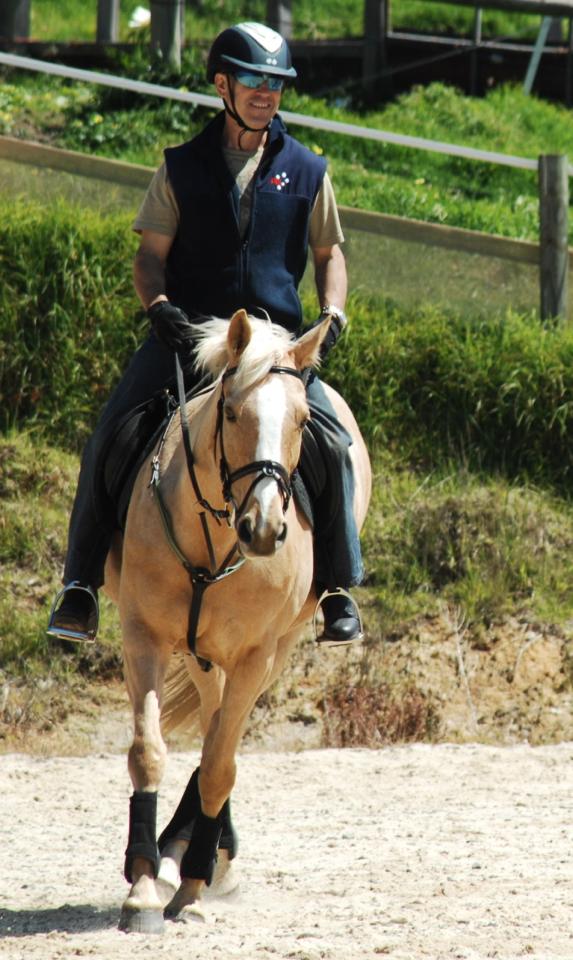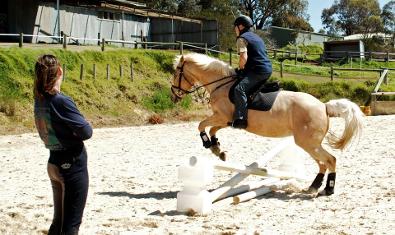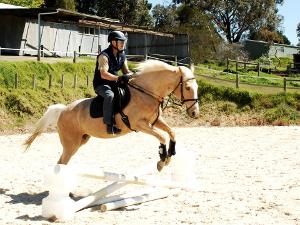 January 2012
Phoebe with her new family - Tim, Susie, Lacey and their beautiful Golden Retrievers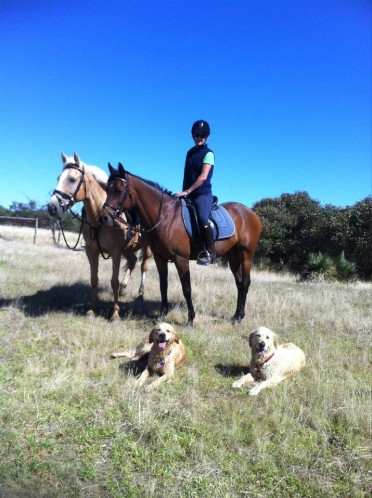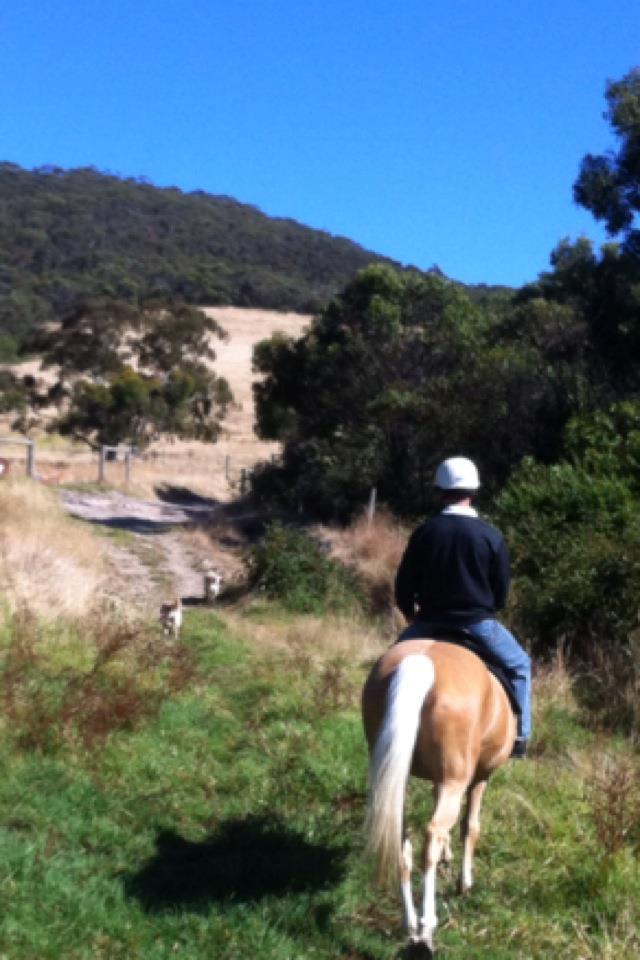 Summer coat coming .... 25/09/11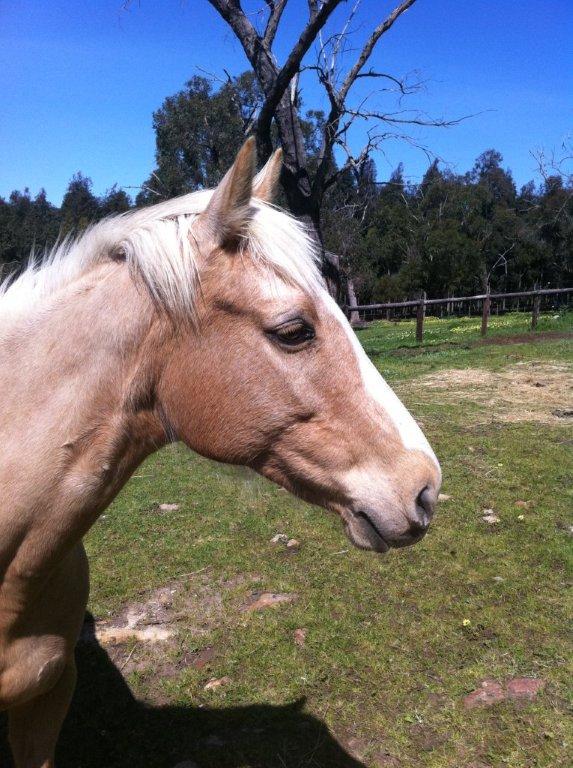 October 2011 - first time under saddle in 5 months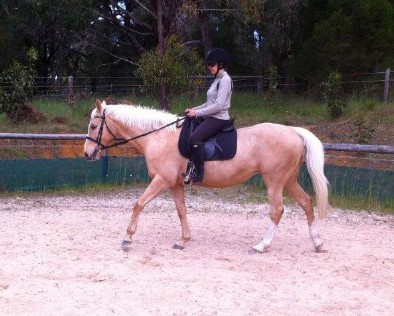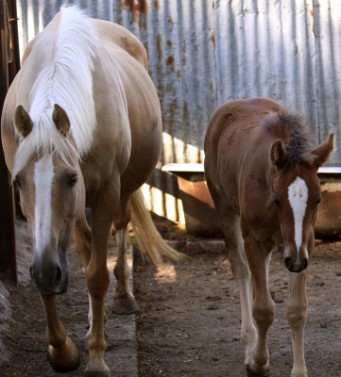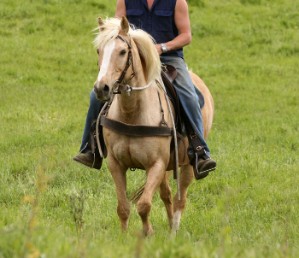 Phoebe was mostly a broodmare for the previous 5 years, and had 2 foals in that time. Phoebe was good to handle, and excellent to trim, worm, vaccinate and have her teeth done.


In our opinion, conformationally, Phoebe had a good neck, great chest, excellent hindquarter, good rump, fabulous bone, good angulation and lovely straight solid legs. She was a nice mover, has a lovely trot action and an active and over tracking walk.


Phoebe was purchased by a lovely SA horsey couple as a companion pleasure riding and paddock horse for their other mare. Congratulations Susie, Tim and Phoebe, we wish you many years of happiness together.
**************************************************************************