Reference Sire - Belcam Agassi
Reference Sires contains a selection of the stallions that are included in our mares and progeny's pedigree.

Bloodlines and stallions are chosen with the greatest of care, and matched to each mare with conformation, movement and temperament in mind, to compliment each other well.

We hope you enjoy seeing and having some more information on the horses we have selected.


**********************************************************
Argentinus x Benaloo Rose (by Silveneer, Souvenir)
Sire of Belcam Allure
By imported frozen semen from the legendary Hanoverian sire Argentinus, combined with the famous jumping line of Silveneer.
Agassi stands at 16.3hh.
Agassi was syndicated for the highest sum in this country yet.
Agassi as a young stallion
Agassi's sire Argentinus.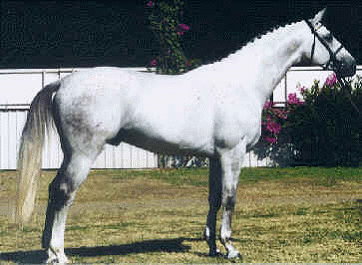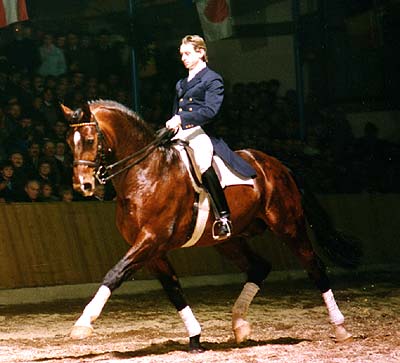 (photo below)
The immortal Souvenir - arguably Australia's greatest sire of jumping and eventing horses
(photo below)
Benaloo Rose, Agassi's dam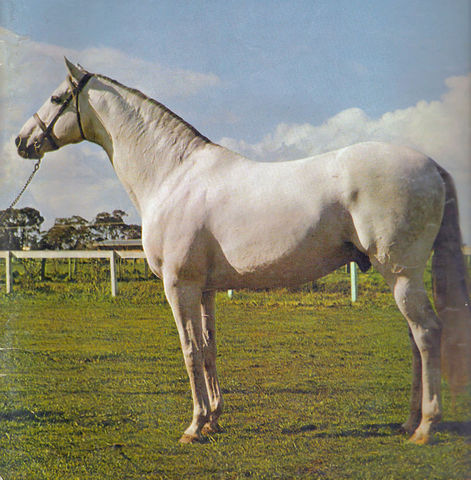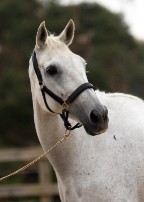 Agassi's foal crop has shown absolute superior quality, showing size and conformation of the finest degree.

His first progeny offered for sale under saddle, fetched an average of over $16,000 at the 2002 Belcam Auction.

They all appear to inherit an amazing talent for jumping, along with excellent type and temperament.