Sold - 2013.
Skyview Reflections (Georgia)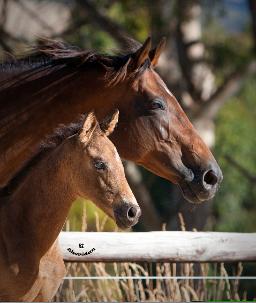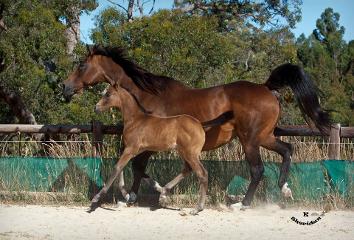 If anyone knows where Our Georgia is, and if she is alive, we would love to know how she is.


Georgia was orphaned at 10 weeks of age after her mother passed away from severe colic, and raised by us, her "sister foals" Tilly and Kitty, and the other two mares Blush and Cookie, as a Team Effort.


She is one of the pair of our 2012 / 2013 season "Brown Buckskin Bookend" fillies.

Photo below of Skyview Reflections (Georgia) on the left and Skyview Eternity-HSH (Tilly) on the right. They were born 4 days apart.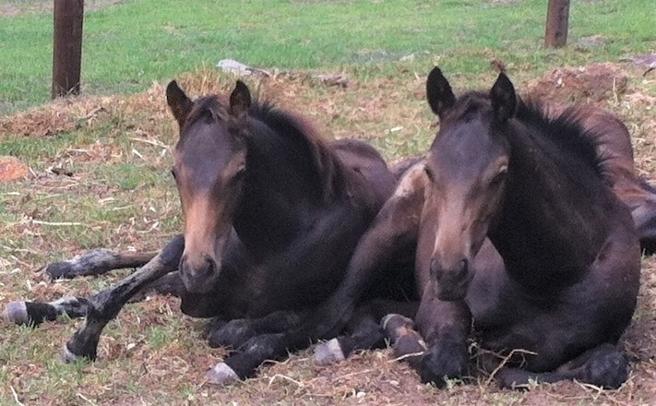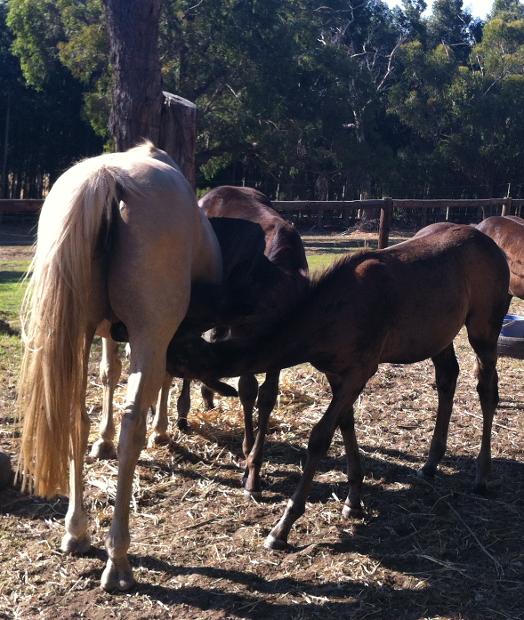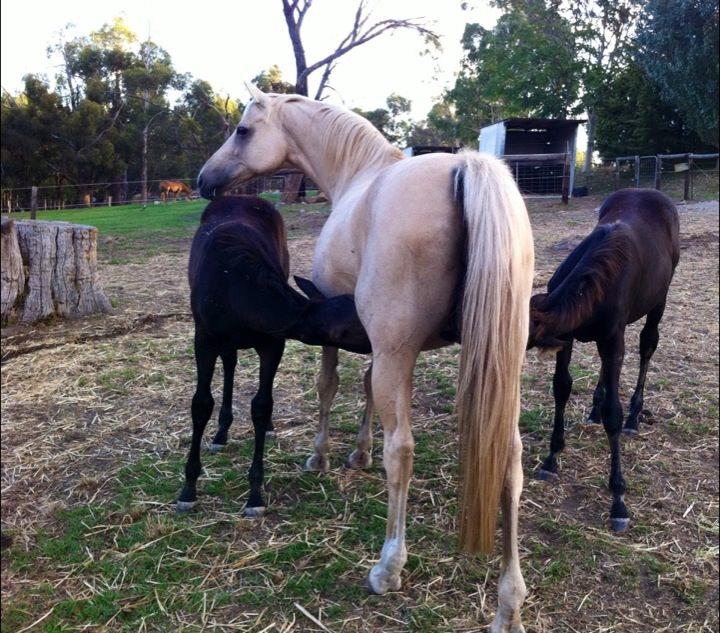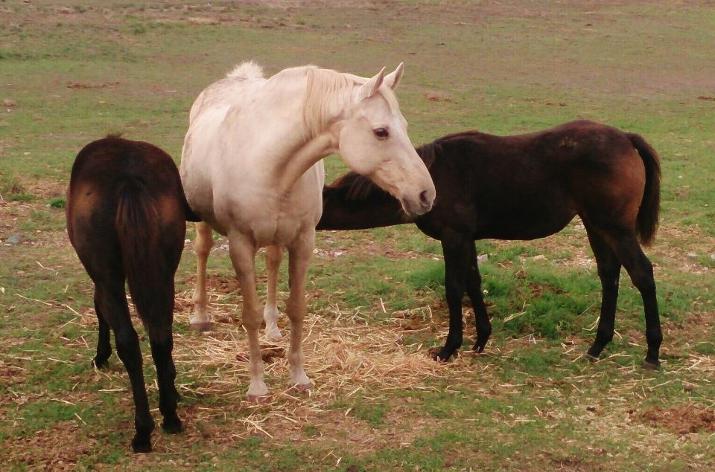 Without Prejudice

The following is written in an attempt to find Georgia, and if she is still alive, and to clarify her registration status for breeding purposes.

In a night of sadness in July 2013, we advertised Georgia for sale as a 6 month old and a person in SA sent the money through for her that night. In the next 48 hours to week we appealed to the purchaser for the ability to cancel the contract,
including a significant additional sum as compensation,
however they would not accept this. We raised Georgia for another 3 - 4 weeks, and then helped the purchaser and went with them to float her to ensure she arrived safely, as she had no other travelling companion.


Georgia is of thoroughbred breeding, but is not able to be ASB / Thoroughbred registered unless an additional stud fee is paid to the stallion owner at the time of her breeding. This was explained to the purchaser who bought her at a lower cost due to this. After buying Georgia, the purchaser registered her with ACE as a fully registered stud book thoroughbred, which she is not. ACE are aware of this.
This by no means diminishes Georgia's breeding or worth, however we wanted to let anyone who is considering purchasing Georgia in future (if she is alive) that there may be issues with registering her foals with ACE or any warmblood society or the Australian Stud Book thorougbred registry if there is a requirement that Georgia is a thorougbred stud book mare, unless the applicable additional ASB thoroughbred stud fee of $3,000 is paid to the lady who was the owner of Glacial Gold at the time she was bred. She was bred and the service paid for as a registered B2 Australian Stock Horse, not as a Stud Book Thoroughbred.

In October 2016, as a 4yo mare, Georgia was advertised for sale. Georgia had had a hind leg fence injury as a filly at the purchaser's property serious enough for the purchaser to tell us the vet had said Georgia would never be sound enough to be able to be ridden. Which they said was ok with them as she was only ever intended as a broodmare.

When she was advertised in October 2016, Georgia was advertised as "ready now to go under saddle". This does not align with the purchaser's conversations with us about the status of her hind leg injury.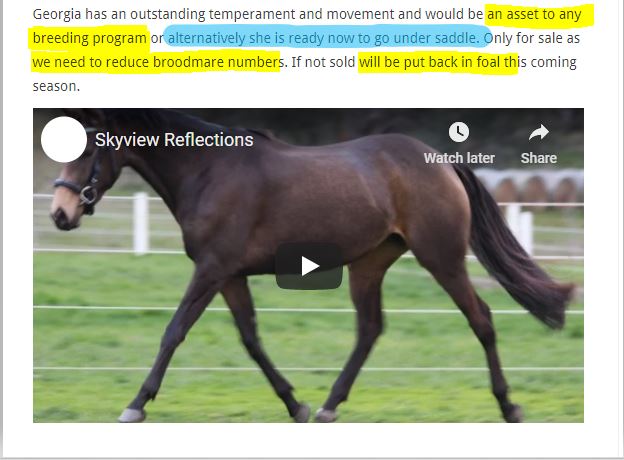 W
e contacted the purchaser wanting to buy Georgia back as a breeding prospect, however the purchaser refused to disclose her breeding history to us.

We knew from Facebook and the purchaser that Georgia
had lost her first foal some months before at >120 days pregnancy when she was a 3yo, and so we were keen to understand some further details, and whether the
purchaser had attempted to breed Georgia in that current season between the commencement of the breeding season in August 2016 and the date of advertising in October 2016.

The purchaser refused to disclose any breeding details to us. This approach worried us and we could not take the risk of purchasing her.


Around 2 -3 weeks later after her advertisement, the purchaser told us Georgia was confirmed over 30 days pregnant, and was off the market and they were keeping her.

They also then told us prior to her advertisement
that they had attempted multiple breeding cycles between August and October 2016, without success. They refused to tell us if Georgia conceived on any of these cycles and then lost the pregnanc/ies or if she had failed to conceive, or whether these were frozen or chilled semen attempts.


A few days after the purchaser told us Georgia was confirmed pregnant and they were not selling her, we were contacted by a interstate breeding friend who advised the purchaser had called them a few days before to make chilled semen enquiries for Georgia to put her in foal this season to her stallion, and that the stallion owner had refused.


A few weeks later, the purchaser put on Facebook that Georgia had been sold to VIC and put a photo up of the horse transport truck leaving their stud on the way to VIC. We do not know if this is true, or not.


We have tried to find Georgia for 4 years now.


As Georgia's breeder and having raised her with our mares and foals as an orphan, she is part of our family.


If anyone knows where Our Georgia is we would love to know how she is.
Hopefully one day if she is alive, her new owner will Google her name and find this.

We still have her Australian Stock Horse registration papers.

Below is our original advertisement.

Thank you.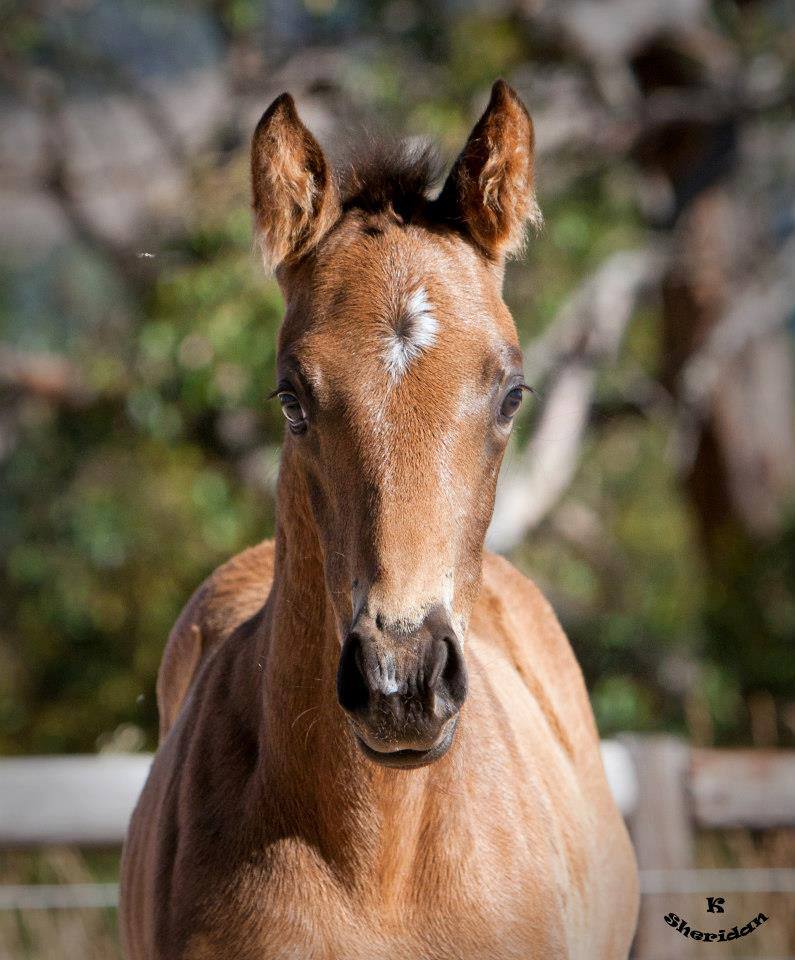 Sired by Glacial Gold ASB out of Marine Spirit ASB (by Voodoo Rhythm). Currently 6 months of age, branded, weaned and rugged.



Lovely movement and temperament. Extensively handled, led, rugged, trimmed every 7 weeks, vaccinated, wormed.


Estimated mature height 15.3h, Dilutes Australia Buckskin and Ancillary registered.
Fantastic performance prospect to show in hand and under saddle.


Pedigree can be found here http://www.allbreedpedigree.com/skyview+reflections.

Skyview Reflections has the genotype Aa (brown) Ee CrN.
Registered with the Australian Stock Horse Society as B2


Non-stud book Thoroughbred (not able to be registered with the Australian Stud Book)



dual-registerable with Dilutes Australia as Buckskin and Ancillary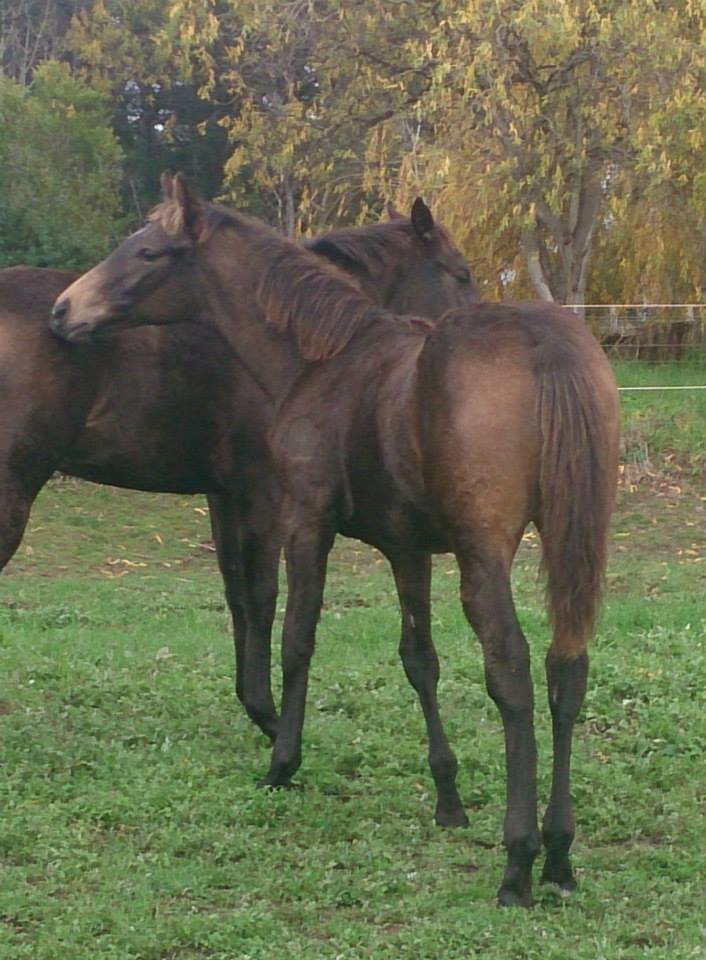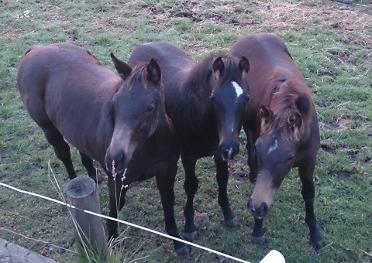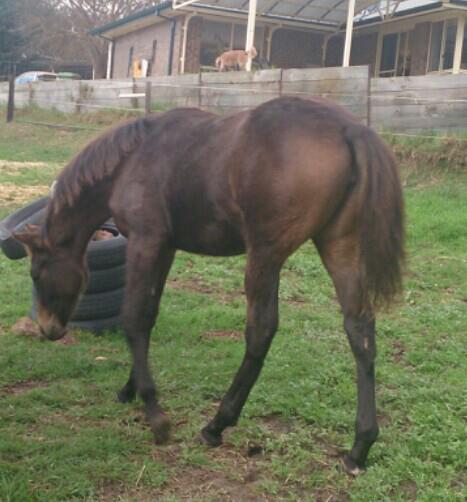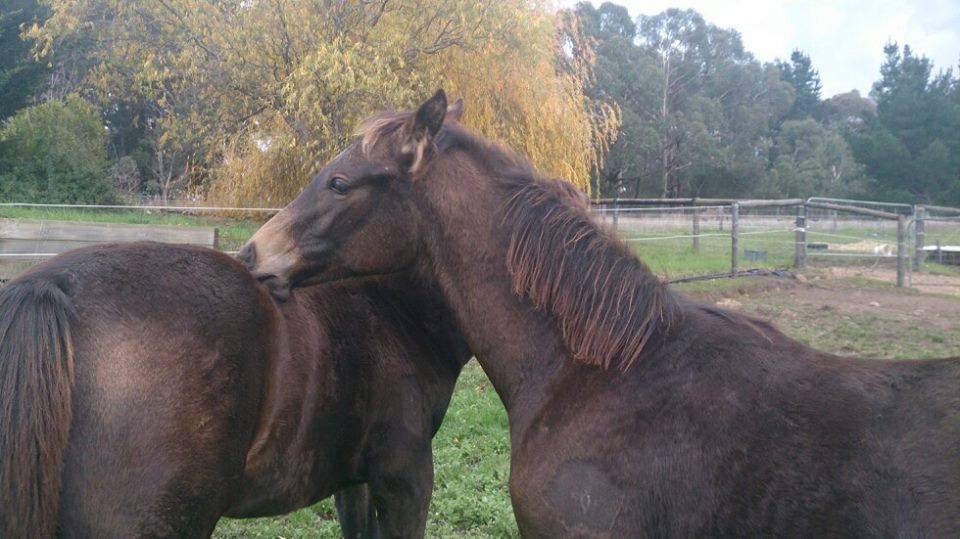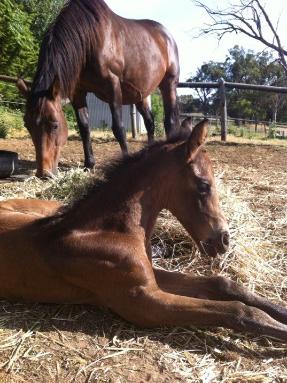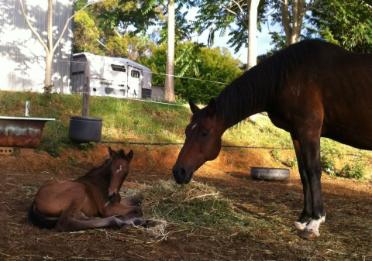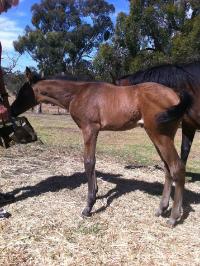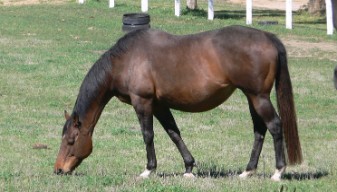 Skyview Reflections' sire, Glacial Gold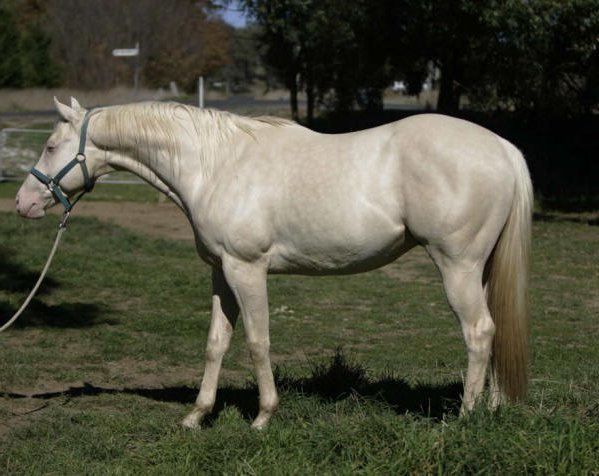 **********************************************************************************
If you are interested in a Skyview foal, or have fallen in love with one of our girls who is not currently on the market, we welcome your enquiry.

... life can bring all sorts of opportunities ...